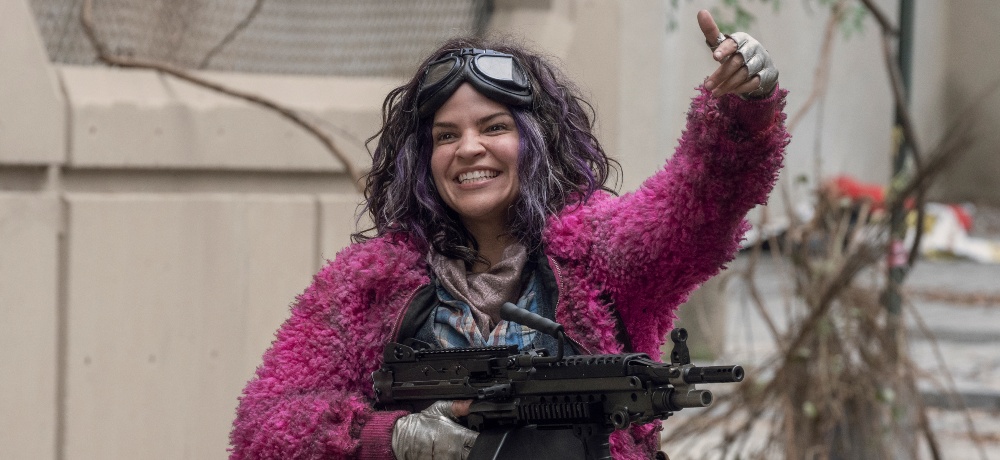 With The Walking Dead Season 10 finale delayed due to the COVID-19 pandemic, this week's episode of AMC's The Walking Dead will serve as the final episode until the final can air later this year, and we have a look at photos and a preview video to give you an idea of what to expect from the episode, including the new character Princess (played by Paola Lazaro).
Titled "The Tower," the penultimate episode of The Walking Dead will air on Sunday, April 5th at 9:00pm EST on AMC.
Stay tuned to Daily Dead for more updates, check out the new photos and preview videos below, and in case you missed it, check here to catch up on our previous coverage of The Walking Dead Season 10.
Synopsis (via SpoilerTV): "The communities prepare to participate in the Whisperer War's last battle; Eugene's group comes face-to-face with Princess."
Photos courtesy of Jackson Lee Davis and Jace Downs via AMC:
Alternate embed from We Got This Covered:
Opening minutes of Episode 10.15 from We Got This Covered: