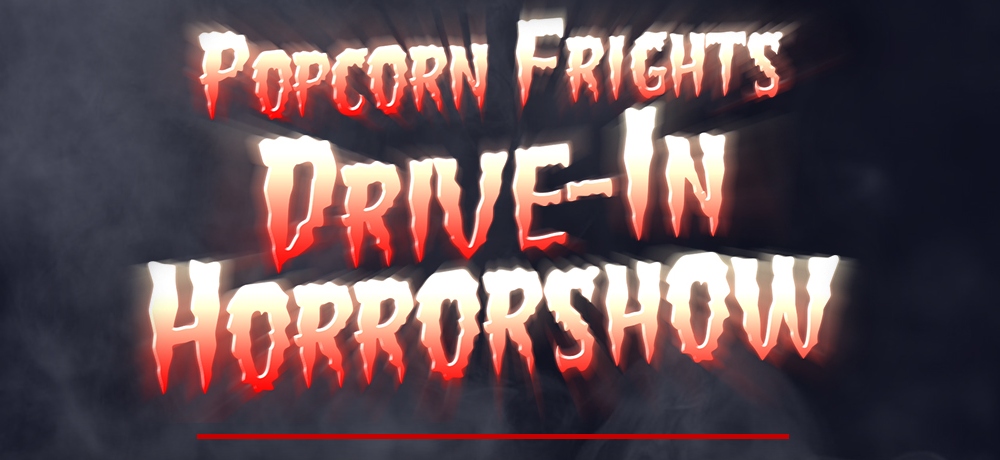 The team behind Popcorn Frights Film Festival continues to create a thriving and supportive community for horror fans in South Florida with their admirable efforts in the days of the COVID-19 pandemic.
After hosting a drive-in horrorshow double feature of Scare Package and The Mortuary Collection on May 30th, Popcorn Frights co-founders and co-directors Igor Shteyrenberg and Marc Ferman have announced that they've teamed up with Shudder to host a double feature screening of Yummy and The Beach House for their latest Drive-In Horrorshow.
The double feature will take place at the Mass District in Fort Lauderdale on Thursday, June 25th, and we have the official press release with additional details below.
In case you missed it, this year's Popcorn Frights Film Festival was rescheduled for October, and you can learn more about the summer-long Drive-In Horrorshow and the festival by visiting their official website.
Press Release: FORT LAUDERDALE, FL - Popcorn Frights, the largest genre film festival in Southeast US, has partnered with Shudder, AMC Networks' premium streaming service for horror, thriller and the supernatural, for its next drive-in horrorshow featuring a double-bill premiere of YUMMY and THE BEACH HOUSE on Thursday, June 25. The one-night-only event will also present a special preshow themed to the drive-in experience that will include international short films, rare nostalgic and weird video clips, and other surprises.

"The Popcorn Frights Drive-In Horrorshow launched as a response to these difficult times – the result of our desire to sustain our film programming and stay connected with our audience. Now more than ever, we are dedicated to supporting our genre film community and providing our fans with a safe moviegoing experience that they can all enjoy together for a screaming good time," said Igor Shteyrenberg & Marc Ferman, Co-Founders & Co-Directors of Popcorn Frights.

"We're so thrilled to partner with our friends at Popcorn Frights and get two of Shudder's summer gems up on the big screen. Stay safe, stay spooky," said Samuel Zimmerman, Director of Programming at Shudder.

Popcorn Frights' drive-in double-bill will open with the North American Premiere of YUMMY, a balls-to-the-wall extravaganza of zombie violence and carnage, and close with the Florida Premiere of THE BEACH HOUSE, the atmospheric feature film debut of Jeffrey A. Brown, who shared the following statement about his film playing at the drive-in event:

"Beyond thrilled that The Beach House is reaching drive-in screens. I'd love to thank Shudder and Popcorn Frights for this opportunity during these difficult and uncertain times. Please be safe, stay healthy, and enjoy The Beach House!"

The Popcorn Frights Drive-In Horrorshow experience will run throughout the summer in different neighborhoods in South Florida. The drive-in launched in May with the premieres of SCARE PACKAGE and THE MORTUARY COLLECTION, a sold out event that more than 450 moviegoers attended. Additional locations and programming details for the Drive-In Horrorshow will be announced in the coming weeks. Shudder's YUMMY will premiere on the streaming service later this month and THE BEACH HOUSE will be coming to it in July.

ABOUT POPCORN FRIGHTS FILM FESTIVAL

Popcorn Frights Film Festival is the largest genre film event in Southeast US and has been named "One of Florida's Best Film Festivals" by the Sun-Sentinel. It is internationally celebrated as a key platform providing well-deserved exposure for US and international genre films, and for the filmmakers who create them.

ABOUT SHUDDER

AMC Networks' Shudder is a premium streaming video service, super-serving members with the best selection in genre entertainment, covering horror, thrillers and the supernatural. Shudder's expanding library of film, TV series, and originals is available on most streaming devices in the US, Canada, the UK, Ireland and Germany. New members can enjoy 30-days free with the promo code SHUTIN when signing up at Shudder.com.