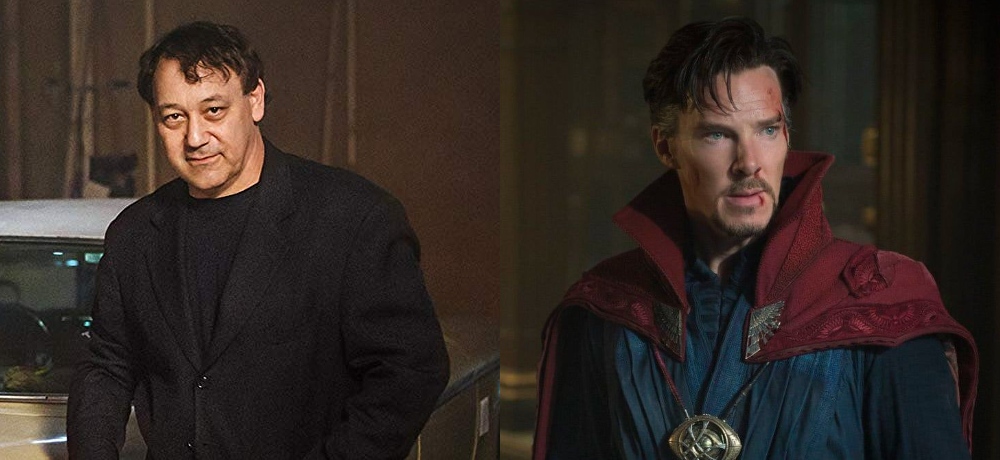 A little over two decades after bringing The Evil Dead into the world, Sam Raimi revolutionized comic book movies with 2002's Spider-Man, going on to direct what some consider to be one of the best superhero films ever made with 2004's Spider-Man 2. It's perhaps fitting, then, that nearly two decades after the release of Spider-Man, Raimi could be returning to the Marvel world as the director of the new Doctor Strange film.
Variety reports that Sam Raimi is "in talks" to take the helm of Doctor Strange in The Multiverse of Madness, the sequel to 2016's Doctor Strange. At this time, Marvel has yet to officially comment on the news. According to Variety, production is expected to begin in May.
In January, Scott Derrickson parted ways with Doctor Strange in The Multiverse of Madness as director (due to "creative differences," as reported by Variety), although he's still on board as an executive producer of the latest film based on the Marvel comic book character created by Stan Lee and Steve Ditko. Derrickson also co-wrote
Back in July, Derrickson called the new Doctor Strange movie "the first scary MCU film," and if the horror-centric themes stay intact, Raimi could be an ideal candidate for the director's chair, as, like Derrickson, he has plenty of experience in both the horror and superhero cinematic worlds, having directed the Spider-Man trilogy (from the 2000s), the first three films in the Evil Dead franchise (as well as an episode of Ash vs Evil Dead), and Drag Me to Hell, in addition to being a prolific producer of horror films through his Ghost House Pictures company (which he co-founded with Robert Tapert).
As previously announced, Doctor Strange in The Multiverse of Madness will star Benedict Cumberbatch as Doctor Stephen Strange, aka the Sorcerer Supreme, with Elizabeth Olsen also starring as the Scarlet Witch.
The new movie is currently slated for a May 7th, 2021 release. We'll have to wait and see if Raimi officially becomes the director of the Doctor Strange sequel, but we'll keep Daily Dead readers updated as more details are revealed.