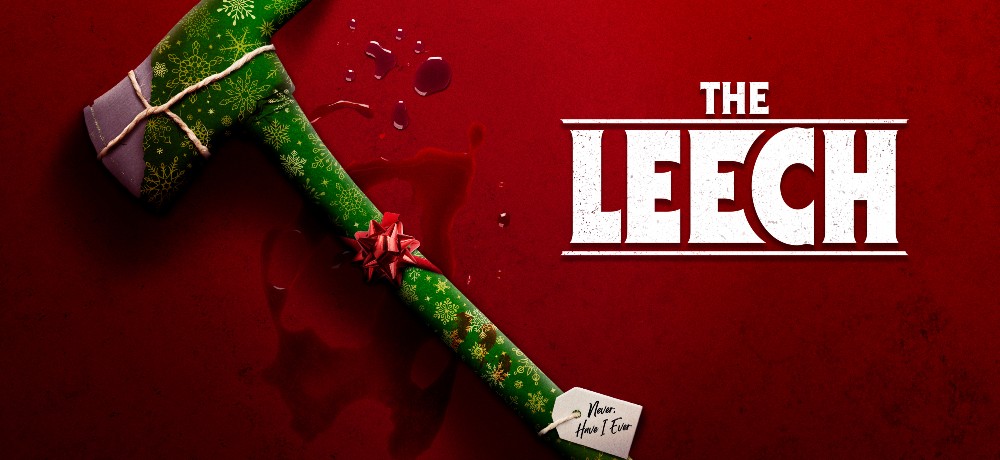 Writer/director Eric Pennycoff's second feature film, the rowdy Christmas horror comedy The Leech, is coming home just in time for the holidays. The Leech tells the story of a Catholic priest, Father David, played by Graham Skipper (Sequence Break, Bliss), who continues to work hard during the holiday season to spread the word of God, despite the fact he no longer has a congregation. When he finds a man named Terry, played by Jeremy Gardner (The Battery, After Midnight), sleeping in the church and realizes he has nowhere else to go, the good priest invites him to come to his home and spend the night. Father David soon finds out Terry is boisterous and likes to drink and he might not be the only unexpected house guest the priest has for the holidays. In fact, this Christmas might just get so out of control that it ends up causing Father David to question his faith and fight for his sanity. The Leech also stars Taylor Gardner, who along with Jeremy Gardner, starred in Pennycoff's previous film, the equally rambunctious Sadistic Intentions. 
The Leech was the opening night film at this year's virtual Chattanooga Film Festival, and it's "horny, and bloody, and loud and it's impossible not to have a good time watching it." You can read our full review here.
During a recent press day, Daily Dead was delighted to have the opportunity to chat with Eric Pennycoff and Graham Skipper about The Leech, working with Jeremy and Taylor Gardner for the second time, just how wild things got on set, and a lot more. You can watch our video interview below!
The Leech will be available on Arrow Player December 5th and on most VOD platforms December 6th.