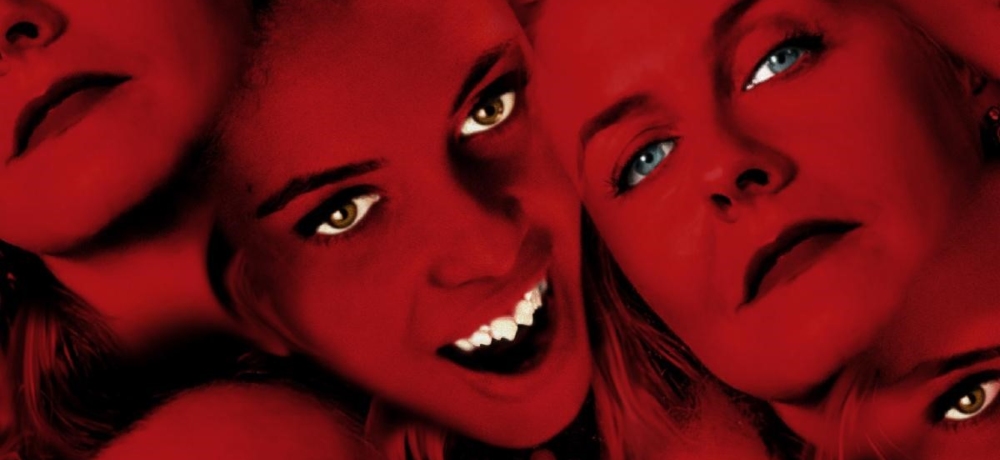 Four years after exploring the interwoven horrors of adolescence and parenthood in the bold neo-noir Knives and Skin (the film's solemn cover of the Go-Go's "Our Lips Are Sealed" is still one of the most memorable scenes I've watched in the past decade), filmmaker Jennifer Reeder returns to the haunted halls of high school to expose more societal injustices, toxic masculinity, and timely anxieties in Perpetrator.
Centered on teenager Jonny Baptiste (Kiah McKirnan), who is teetering on the verge of adulthood as she grapples with her unique shapeshifting ability with a little unconventional help from her stern-yet-caring Aunt Hildie (Alicia Silverstone), Perpetrator is now streaming on Shudder and playing theatrically in New York.
To celebrate the release of the latest "coming-of-rage" movie in Jennifer Reeder's impressive filmography, Daily Dead had the great pleasure of catching up with the director in a new video interview to discuss the origin of Perpetrator, filming the movie's ambitious submerged blood scenes, and working with a talented and fearless cast including McKirnan, Silverstone, and Christopher Lowell (who plays the unhinged and disturbingly unforgettable Principal Burke).
You can watch our video interview with Jennifer Reeder below, and in case you missed it, read our Popcorn Frights review of Perpetrator!
Synopsis

Jonny Baptiste (Kiah McKirnan) is a reckless teen sent to live with her estranged Aunt Hildie (Alicia Silverstone). On her 18th birthday, she experiences a radical metamorphosis: a family spell that redefines her called Forevering. When several teen girls go missing at her new school, a mythically feral Jonny goes after the Perpetrator."

Director: Jennifer Reeder

Screenwriter: Jennifer Reeder

Starring: Kiah McKirnan, Alicia Silverstone, Christopher Lowell, Melanie Liburd, Casimere Jollette, Ireon Roach, Sasha Kuznetsov, Greta Stolte

Producers: Derek Bishé, Gregory Chambet

Cinematographer: Sevdije Kastrati

Editor: Justin Krohn

Composer: Nick Zinner

Language: English

Running Time: 100 mins

About Shudder

AMC Networks' Shudder is a premium streaming video service, super-serving members with the best selection in genre entertainment, covering horror, thrillers and the supernatural. Shudder's expanding library of film, TV series, and originals is available on most streaming devices in the US, Canada, the UK, Ireland, Germany, Australia and New Zealand. For a 7-day, risk-free trial, visit www.shudder.com.