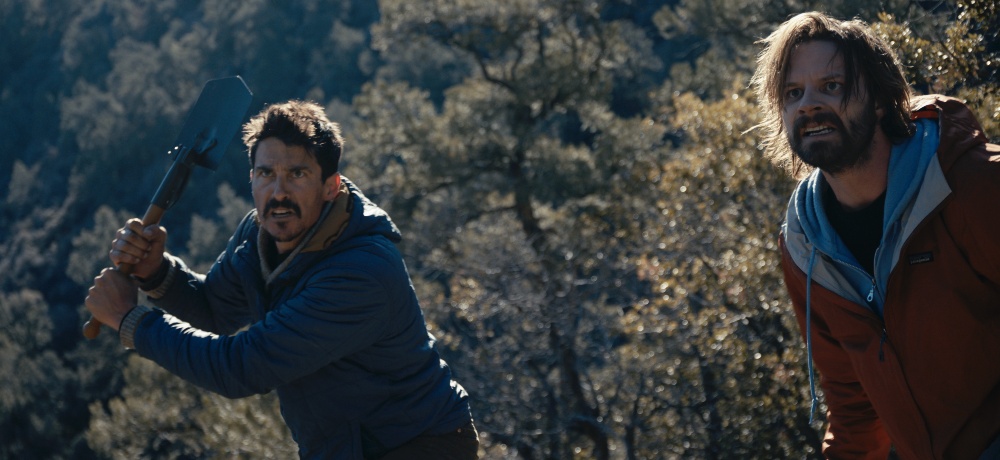 Two backpacking brothers come across a killer in the wilderness in the new movie Stray Dogs, and with the adventure thriller out now from Gravitas Ventures, we've been provided with an exclusive clip to share with Daily Dead readers!
Directed by Adam Gascho from a screenplay by David Cepero and Gascho, Stray Dogs stars Skyler Pinkerton, Tad Davies, Adam Gascho, April Martucci, Nicole Coulon, and David Cepero.
Synopsis: "After a man's beloved dog passes, he embarks on a backpacking trip with his brother to bury his dog where he found him. On the way, they encounter a killer on the run who turns their world upside down and must unite in order to survive."