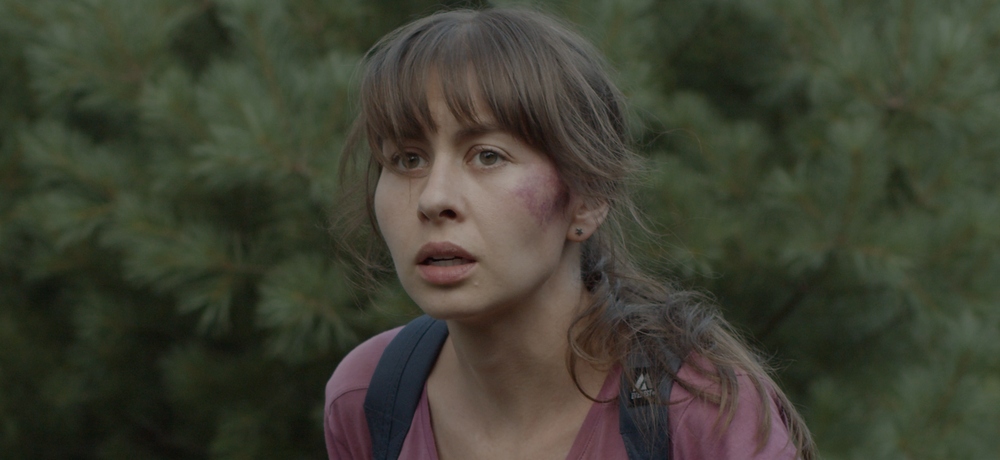 A dislocated shoulder becomes the least of Caroline's (Christine Nyland) worries as she ventures deeper into the wilderness (and her own mind) in the new survival movie Distress Signals.
Written and directed by Terence Krey and Christine Nyland, Distress Signals will have its world premiere as part of Popcorn Frights Film Festival 2022's virtual programming on Thursday, August 18th through Sunday, August 21st, and we now have a look at the trailer!
You can watch the trailer below, and in case you missed it, check out our exclusive images from Distress Signals.
Interested in attending Popcorn Frights in person or virtually? You can purchase In-Theater All-Access Badges here and Virtual Passes here, and be sure to visit Popcorn Frights' official website to learn more about the festival, which kicks off August 11th and runs through August 21st!