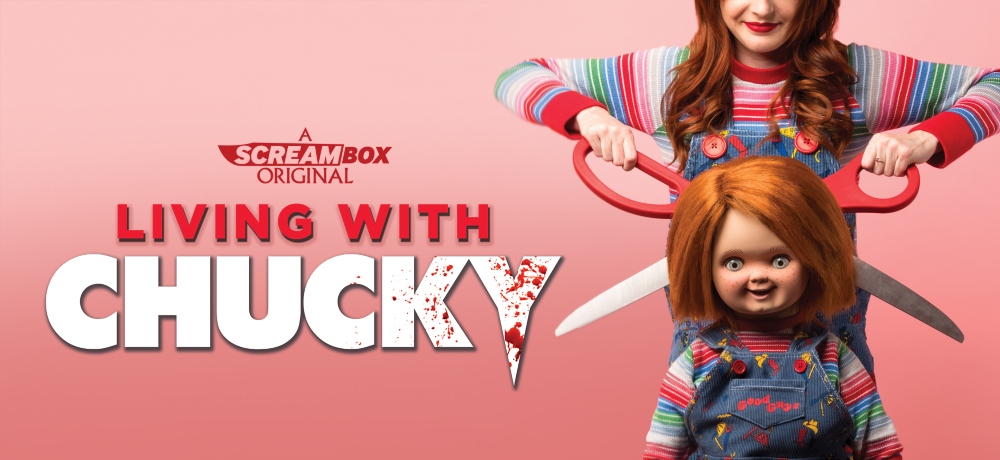 One of my favorite films that world premiered at Popcorn Frights Film Festival last year was Kyra Elise Gardner's documentary Living with Chucky, which features insightful interviews with Alex Vincent, Brad Dourif, Don Mancini, Jennifer Tilly, Lin Shaye, Fiona Dourif, Billy Boyd, and Kyra's father, the legendary effects artist Tony Gardner.
Following Living with Chucky's successful festival run, Cinedigm and Bloody Disgusting will release the documentary on Screambox and additional digital platforms on April 4th, and we have a look at the film's official trailer ahead of its streaming release!
You can check out the trailer and official synopsis for Living with Chucky below, and be sure to read Heather Wixson's interview with Kyra Elise Gardner and Emily von Seele's Fantastic Fest review of the documentary!
"Living with Chucky takes an in depth look at the groundbreaking Child's Play franchise from the perspective of a filmmaker who grew up within it. Featuring interviews with cast and crew such as Brad Dourif, Jennifer Tilly, Alex Vincent, creator Don Mancini, and much more, this personal film recounts the dedication, creativity and sacrifice that went into making the franchise and its long-lasting impact on the horror community.

Storming into pop culture in the late 1980s, the three-foot menace known as Chucky, proved that Child's Play was anything but. The horror film went on to spawn six sequels, a television series, a reboot, comic books, a video game and merchandise.

Written and directed by Kyra Elise Gardner, daughter of legendary special effects artist Tony Gardner, Living With Chucky looks back at the groundbreaking horror franchise by those there from the beginning. The documentary details the history of the Child's Play films by the cast and crew, in addition to Gardner's own relationship with the series and the impact it had on her family. Gardner, who grew up alongside Chucky the killer doll, seeks out other families involved with the Child's Play films as they recount their experiences working on the franchise and what it means to be a part of the "Chucky" family."