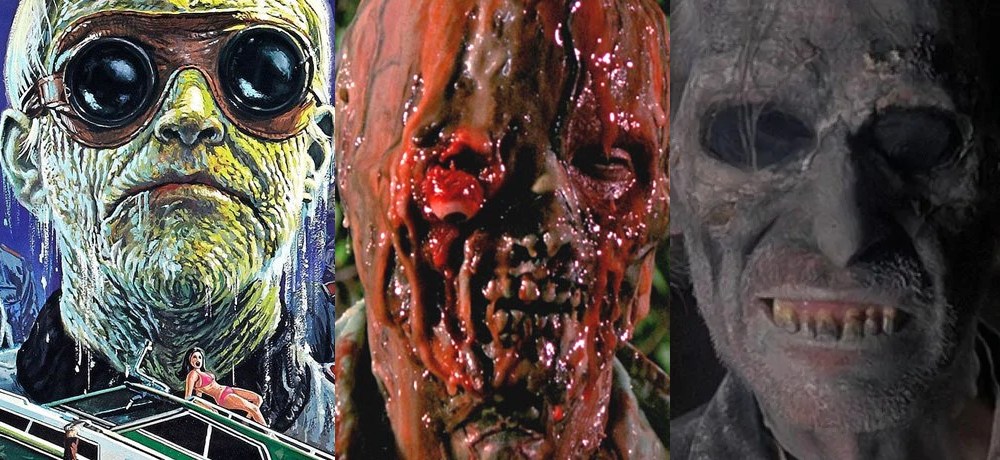 Hello, everyone! Last Friday, we kicked off Indie Horror Month with a tribute to all the great independent genre movies that came out during the 1970s (you can read that article HERE), and before we move on to celebrating all the great indie horror from the following decade, I thought it was worth taking some time to tip our hats to several more movies from the '70s that fans should definitely take some time to check out if they haven't done so already. And because I always want to try and be as helpful as possible, I've also included info on where you can currently stream these films in case you're looking to fill in some horror history gaps for yourself.
And in case you missed it, we also recapped where a bunch of essential indie horror movies from the 1970s are streaming (you can check out that list HERE).
Happy Streaming!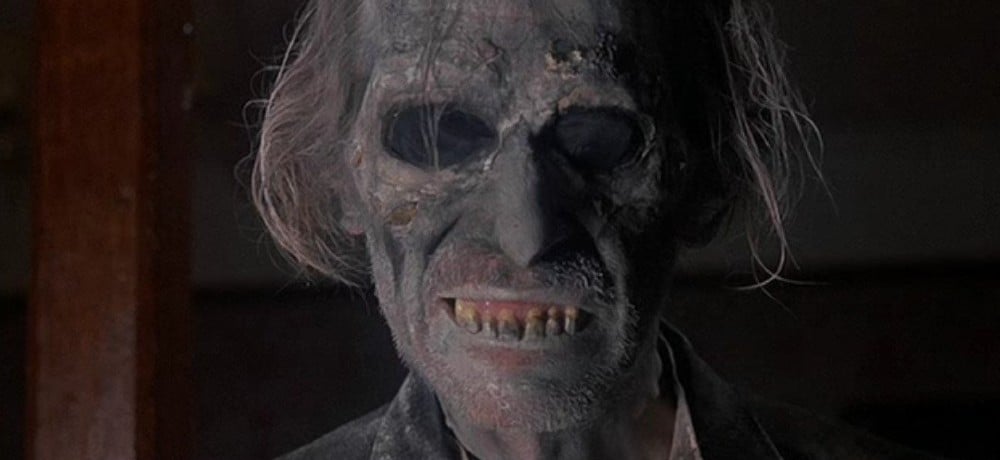 Tales from the Crypt (1972) (Streaming on Tubi)
I've been a longtime fan of this Amicus anthology, which was also co-financed by American International Pictures, which was an indie production shingle here in the States before it was acquired by MGM in the 1980s. Any anthology that not only features a Christmas-themed segment, but also has performances from the likes of Peter Cushing, Joan Collins, Roy Dotrice, Patrick Magee, and Richard Greene from The Hound of the Baskervilles, is A-OK in my book.
Synopsis: After five strangers get hopelessly lost in a crypt, they meet its mysterious Keeper, who describes to them how they will each die.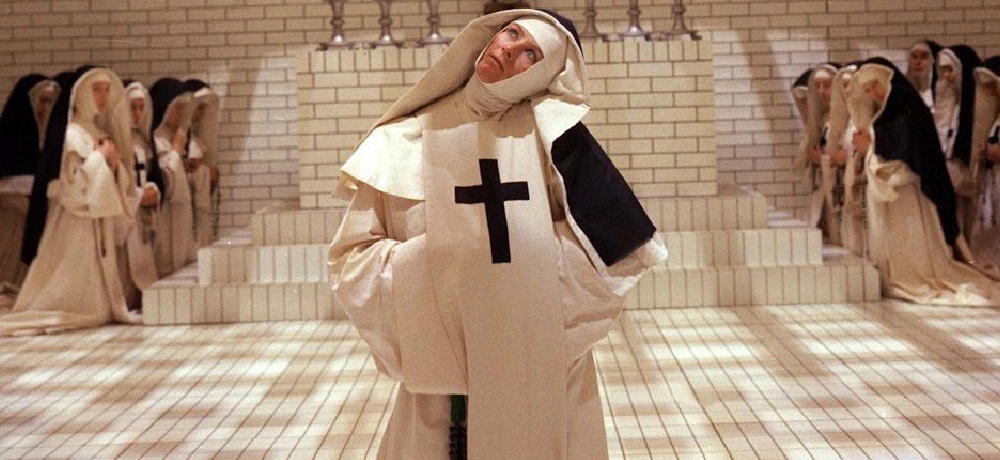 The Devils (Streaming on Shudder)
Truth be told, Ken Russell's The Devils is one of two movies on this list that I haven't had a chance to watch yet, but considering its legacy and reputation, I thought it was worth mentioning here because it doesn't show up on streaming platforms all that often (thank you, Shudder!). That being said, I will definitely be making some time for The Devils this month, and I hope that you consider making some time for it as well.
Synopsis: In 17th century France, hunchbacked nun Sister Jeanne lusts after the town's priest Father Grandier, a sinful but ultimately just man. But when the priest marries, jealous Jeanne accuses Grandier of using witchcraft on her convent, and the other nuns play along, behaving as obscenely as possible. Ken Russell's savage portrait of religious hypocrisy earned the film the top spot on the list of most controversial horror films ever made.
Shock Waves (Streaming on Pluto TV)
I finally caught up with Shock Waves a few years back, and I gotta say, I enjoyed it a lot. Co-written and directed by Ken Wiederhorn (his feature film debut), and made for a budget of $150,000, Shock Waves is a fun excursion in aquatic horror featuring Nazi zombies and strong performances from Brooke Adams, John Carradine, and Peter Cushing. If you haven't taken the Shock Waves journey yet yourself, now is a great time to get caught up.
Synopsis: During World War II, the Nazi High Command ordered its scientists to create a top-secret race of indestructible zombie storm troopers. No member of this horrific SS unit was ever captured and, somewhere off the coast of Florida, they have survived...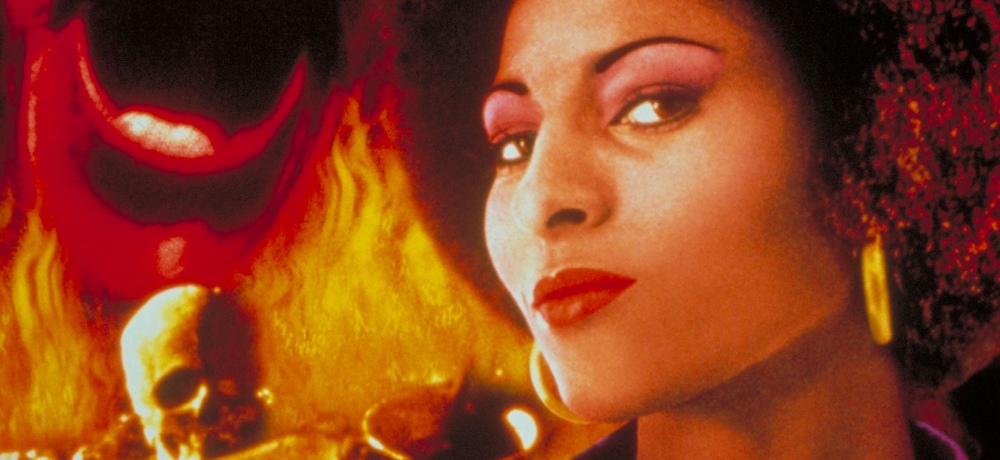 Scream, Blacula, Scream (Streaming on Tubi & Amazon Prime)
Here's something I'm a little embarrassed to admit: I love Scream, Blacula, Scream more than I love Blacula. But I think a lot of that might be due to Pam Grier's performance in the sequel and the amazing chemistry she shares with William H. Marshall, as they are great together here. I know the story isn't nearly as tight as Blacula's, but there's something about this follow-up effort that drew me in as a huge fan of cinematic vampires decades ago, and still wields a certain power over me to this very day.
Synopsis: The vampire Manuwalde is revived by a voodoo cult, leaving him free to attack new victims, but takes an interest in a voodoo priestess who may be able to put his soul to rest.
The Incredible Melting Man (Streaming on Paramount Plus)
Alright, I'll go ahead and embarrass myself yet again: I only saw The Incredible Melting Man last year for the first time, and it was mostly because I couldn't believe I hadn't seen the amazing special effects work from the legendary Rick Baker. And yeah, it's not the best horror movie to have been released in 1977 by a long shot, but the film does have its charms and is absolutely worth watching just for Baker's work alone.
Synopsis: An astronaut contracts a disease that causes his flesh to melt. In order to stop the rapid deterioration of his flesh is to feed on the flesh of other human beings.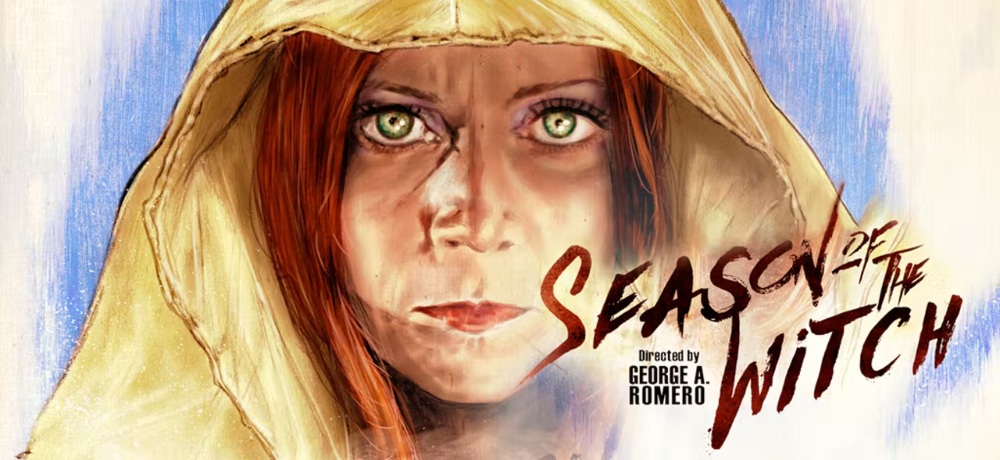 Season of the Witch (Streaming on ARROW)
Admittedly, Season of the Witch is the one blind spot I have when it comes to George A. Romero's filmography, but I figured you can't really go wrong with including anything created by one of the greatest horror filmmakers of all time, so here we are. But if you're in the same boat as I am and haven't had a chance to check out Season of the Witch for yourself yet, either, it's currently streaming on ARROW.
Synopsis: Perhaps the most unclassifiable of filmmaker George A. Romero's works, 1972's Season of the Witch sees the Night of the Living Dead filmmaker returning to the realm of the supernatural for this bewitching tale of a housewife driven to an interest in the dark arts.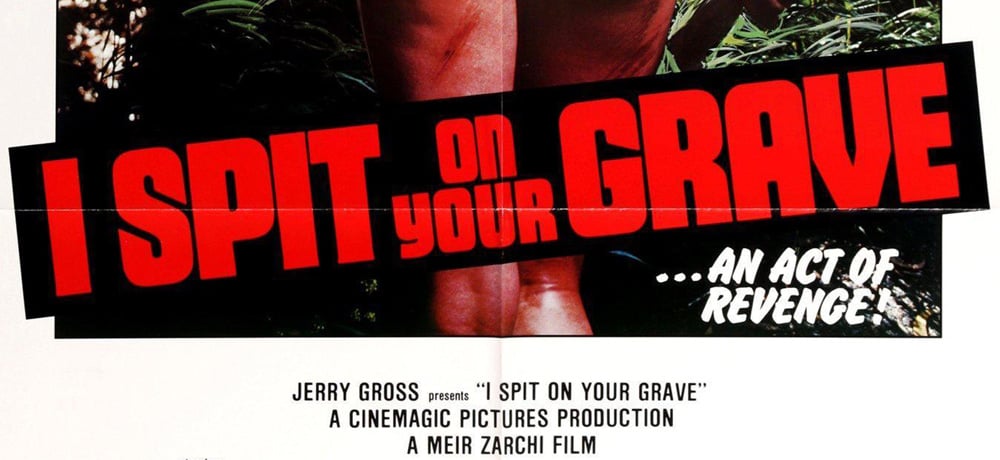 I Spit on Your Grave (1978) (Streaming on Tubi)
If I'm being totally honest, I Spit on Your Grave is a movie I've seen once and never really felt the inclination to watch ever again, but that doesn't mean it's not a potent and powerful film that very much deserves to be mentioned here. If somehow you've never seen Meir Zarchi's revenge shocker before, I do think ISOYG is worth seeing at least once if you can handle it (and Tubi is free, too). One thing I will say, though, is that I Spit on Your Grave is not a movie I'd necessarily recommend watching on a date, especially if it's still early in your relationship, as that is something I can vouch for personally (one of these days, I'll share that story because it is a doozy).
Synopsis: The 1978 horror shocker about a writer at a backwoods cabin who is sexually assaulted by local savages and later returns to strike each of them down.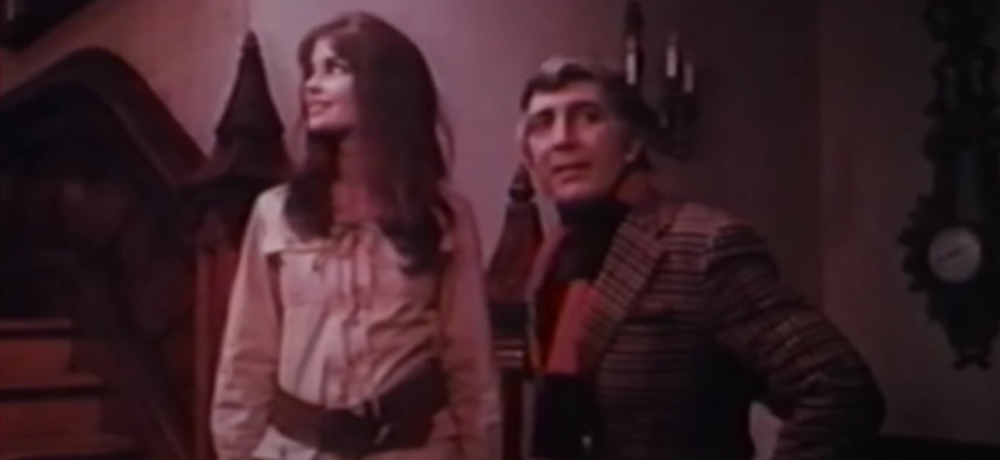 Silent Night, Bloody Night (Streaming on Vudu)
Look, I won't try and tell you that Theodore Gershuny's Silent Night, Bloody Night is some kind of masterpiece or anything, because it's not. But that doesn't mean it's not a fun yuletide horror flick worth checking out at least once if you haven't done so yet (I finally made time for it last Christmas season and I'm glad I did). But not only does Silent Night, Bloody Night feature both John Carradine and the legendary Mary Woronov as well as Patrick O'Neal (who I always dug in The Stepford Wives and The Stuff), but it was also produced by Lloyd Kaufman, and I feel like all of those aspects alone help SNBN earn its rightful place in indie horror history.
Synopsis: A man inherits a mansion, which once was a mental home. He visits the place and begins to investigate some crimes that happened in old times, scaring the people living in the region.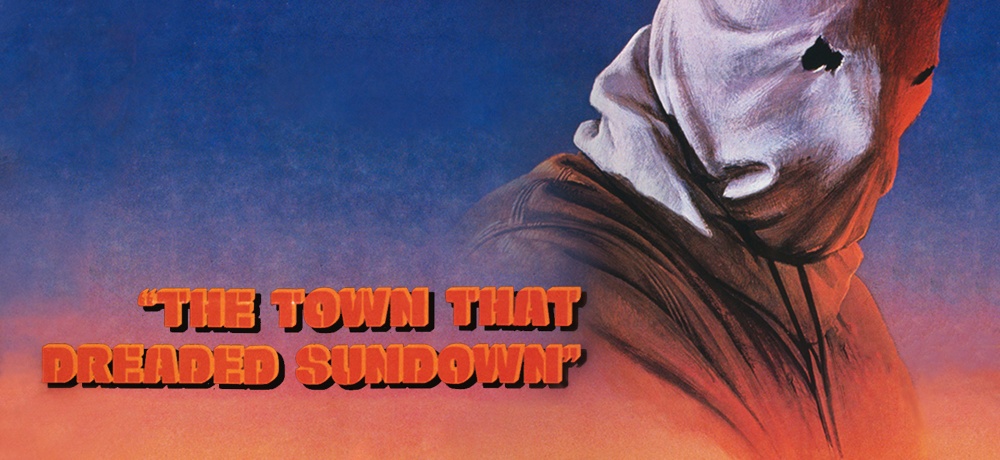 The Town That Dreaded Sundown (1976) (Streaming on Paramount Plus)
Yes, I am a basic horror fan who didn't watch Charles B. Pierce's The Town That Dreaded Sundown until the remake came out in 2014, but when I did finally see it, I was completely knocked on my butt by this wholly effective thriller that features some truly excellent set pieces that still hold up more than 45 years later. Both Ben Johnson and Andrew Prine are great in this, too, and truth be told, this is the only time I have ever seen Dawn Wells not playing a character stranded on a tropical island, but her work in The Town That Dreaded Sundown proved that she was just as great at tackling dramatic roles as she was at comedy.
Synopsis: The documentary-style story of a hooded, berserk killer who terrorized the border town of Texarkana, Arkansas in 1946--leaving no less than five murder victims in his wake. He was never caught...
---------
Go HERE to catch up on all of our Indie Horror Month 2022 features!