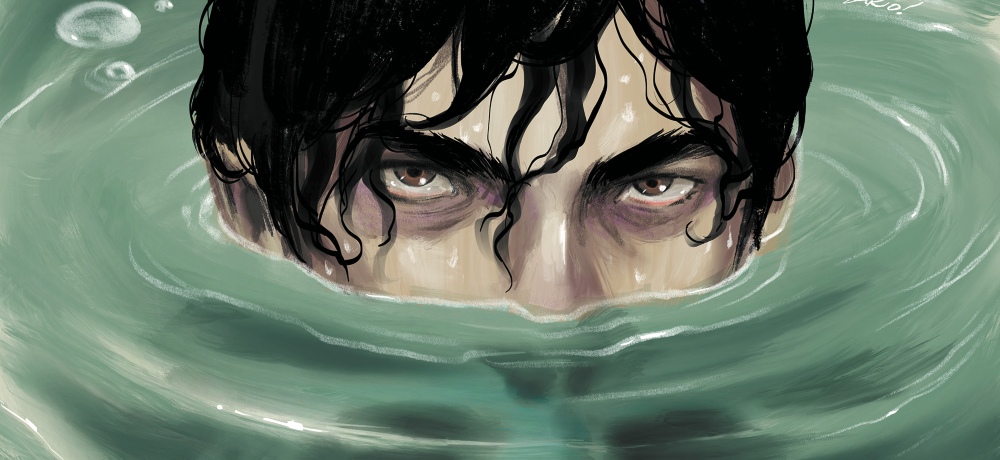 From The Ward and Sleep Terrors to Star Wars Adventures: Tales from Vader's Castle, writer Cavan Scott is no stranger to writing all manner of unsettling stories on the paneled page, and in the new IDW comic book series Dead Seas, Cavan and artist Nick Brokenshire bring nautical nightmares to life in their story that follows a group of prisoners extracting ectoplasm on a sinking supernatural ship.
With Dead Seas #1 coming out on December 21st, Daily Dead caught up with Cavan in a new Q&A to discuss reteaming with Nick after working together on Star Wars Adventures, collaborating with IDW to release Dead Seas, and being influenced by disaster movies such as The Poseidon Adventure.
You can read our full Q&A with Cavan Scott below, and be sure to check out our Q&A with Nick Brokenshire and our previous preview of Dead Seas #1!
Thank you so much for taking the time to answer questions for us, Cavan, and congratulations on your new comic book miniseries Dead Seas! How did the idea for Dead Seas originally come about?
Cavan Scott: I love old disaster movies and was rewatching The Poseidon Adventure for the umpteenth time and thought, "How cool would it be if all these people started coming back as ghosts as everyone else is trying to escape?" The next thing I knew I had the idea for Dead Seas!
The setting of Dead Seas is a unique one: a prison ship that's sinking into the ocean. How did you come up with this setting, and did you have to do a lot of nautical research while writing this story?
Cavan Scott: I did. I got in contact with a merchant sailor and talked through what would happen if a ship started to go down. Luckily, it's never happened to him, but he really helped during the research stage, giving me all kinds of ideas of how to make life as difficult as possible for our heroes (and villains, too!).
You teamed up with artist Nick Brokenshire to bring Dead Seas to life. What was it about Nick and his artwork that made him the perfect creative partner for this series?
Cavan Scott: We've worked together before on Star Wars Adventures and The Vader's Castle series, so I knew exactly how Nick would approach both scares and adventure! We both come from the UK and so we have a connection in terms of the kinds of comics we read growing up.
The initial arc of Dead Seas is six issues, but do you and Nick have plans to tell more stories in this universe beyond those six issues if given the opportunity?
Cavan Scott: Oh, there are always more stories!
What has it been like teaming up with IDW as you prepare to release Dead Seas into the world this December?
Cavan Scott: It's been so great. Our editors—Chase Marotz and Mark Doyle—always seem to know the right question to ask to really make the characters or story sing. It's almost supernatural!
And in many ways, IDW feels like home. I've worked on so many projects with them over the years, from Star Wars and Ghostbusters to Back to the Future and Ghostbusters. It's great to now be creating a new universe with them, especially in the horror genre. The first IDW comics I ever read were Steve Niles' 30 Days of Night. With IDW Originals, it feels like they are returning to their roots as an indie publisher.
While working on Dead Seas, were you influenced or inspired by any other horror or supernatural stories set on the high seas?
Cavan Scott: No supernatural stories as such, although there are plenty of disaster movies in there, along with a tiny amount of Ghostbusters and maybe even a little Aliens!
Ultimately, what do you hope readers take away from Dead Seas?
Cavan Scott: A sense of fun and adventure. We're definitely leaning into the adventure side of adventure horror, but I also hope they find something in our characters. A disaster movie only works if you're rooting for the heroes to escape!
With Dead Seas #1 coming out on December 21st from IDW, what other upcoming projects are you excited about, and where can our readers go online to keep up with your work?
Cavan Scott: Well, we're now in the second phase of Star Wars: The High Republic and things are hotting up on Jedha in my Marvel comic of the same name, plus the collected edition of The Ward, my Dark Horse series about an emergency room for mythological monsters in modern-day America is out in January. You can find out about these and more over on my website at www.cavanscott.com
------------
Previous Press Release: SAN DIEGO, CA – IDW is proud to announce the December release of Dead Seas, the highly-anticipated original comic book series by Cavan Scott and Nick Brokenshire. Part Poseidon Adventure, part The Haunting of Hill House, this supernatural thriller reunites the fan-favorite Star Wars writer-and-artist team for a tale of specters, prisoners, pirates, and disaster on the open ocean!

In Dead Seas, ghosts are real and very dangerous…but they're also valuable, their ectoplasm capable of curing countless diseases. There's only one problem: harvesting the wonder drug can be just as deadly. Prisoner Gus Ortiz is willing to take the risk in return for a reduced sentence—anything to see his daughter again. All it will take is a few months at sea scraping ectoplasm off the walls of the Perdition, a floating prison containing the most vicious ghosts on Earth. Surrounded by dark waters, Gus soon realizes that angry spirits are the least of his worries!

"I grew up obsessed with disaster movies, but there was only one problem: there were never enough ghosts! Dead Seas is my chance to put this terrible wrong right, and who better to team up with than Nick Brokenshire. Working together on Star Wars Adventures: Return to Vader's Castle, it soon became clear that we share the same ghoulish sense of humor and I knew immediately who I wanted to bring Dead Seas' tortured spirits to life. Or should that be death?" says Scott.

"I have something of a sea-faring background—my dad was a deep-sea diver, my sister an accomplished sailor, and I enjoy long soaks in a bubble-bath—so the whole sea adventure angle is very appealing to me. Add weird, twisted ghouls and the recipe is delicious, I'd say!" says Brokenshire. "The idea of very flawed individuals finding goodness in themselves in spite of very strange and frightening circumstances is something that I think many of us are drawn to. In the end, we all hope we'll do the right thing when faced with a giant, amorphous, killer-baby-ghost."

"From the moment Cavan and Nick pitched us Dead Seas, I was hooked. Cavan's a brilliant storyteller, and I'm genuinely terrified for the well-rounded characters in the amazing, action-filled tale that he's crafted. Not to mention, Nick's artwork has never looked better—the ghost designs are totally off the wall," says editor Chase Marotz. "We're absolutely thrilled to see Dead Seas take shape as an IDW Original series"

Dead Seas #1 will be available with three variant covers for fans and retailers to enjoy, including Cover A by Nick Brokenshire, Cover B by Scott's Star Wars: The High Republic collaborator Ario Anindito, and Cover C by Frazer Irving (Batman & Robin).

For information on how to acquire copies of the Dead Seas comic books, please contact your local comic shop or visitwww.comicshoplocator.com to find a store near you.
Cover Art by Nick Brokenshire: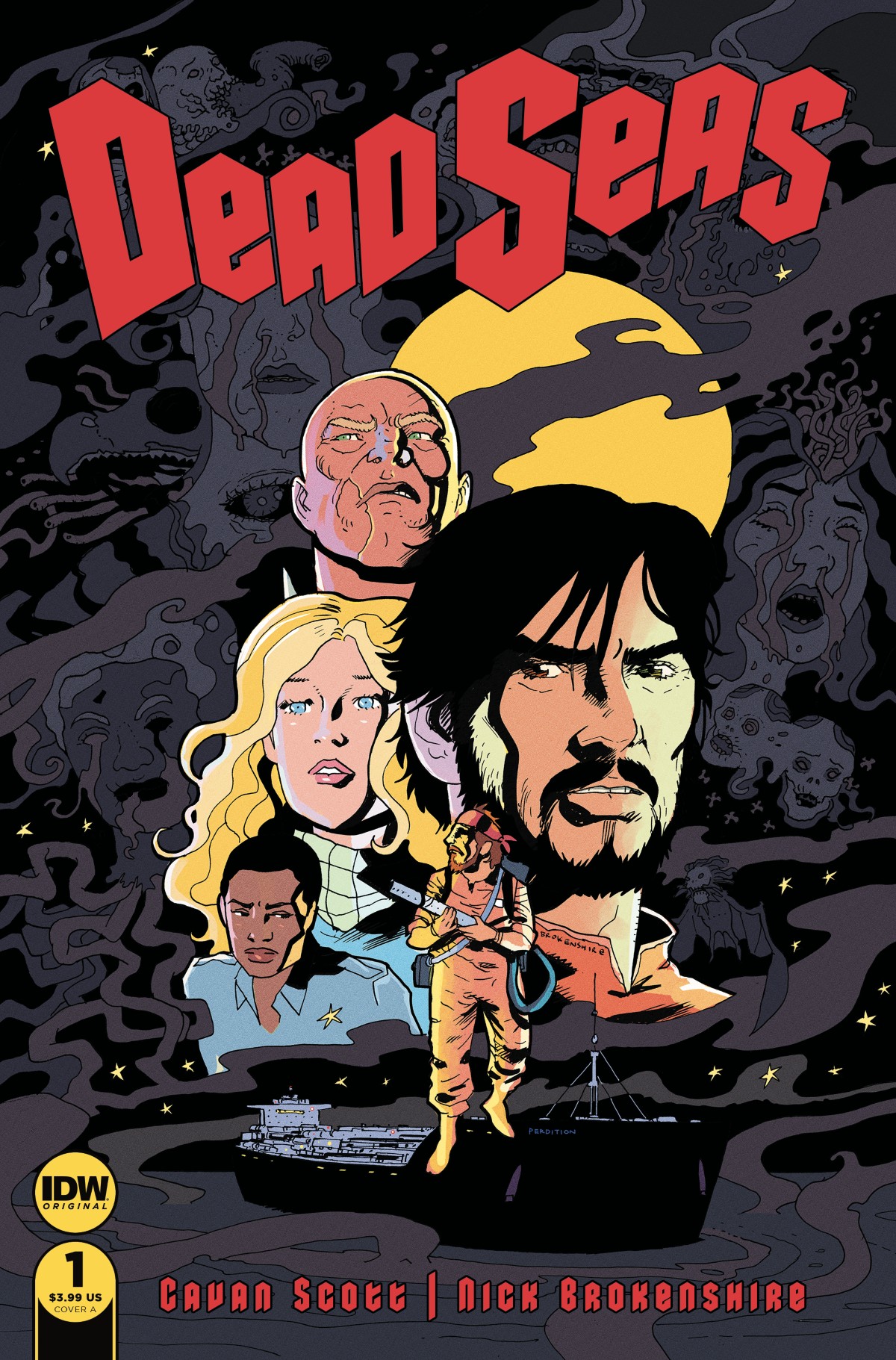 Cover Art by Ario Anindito: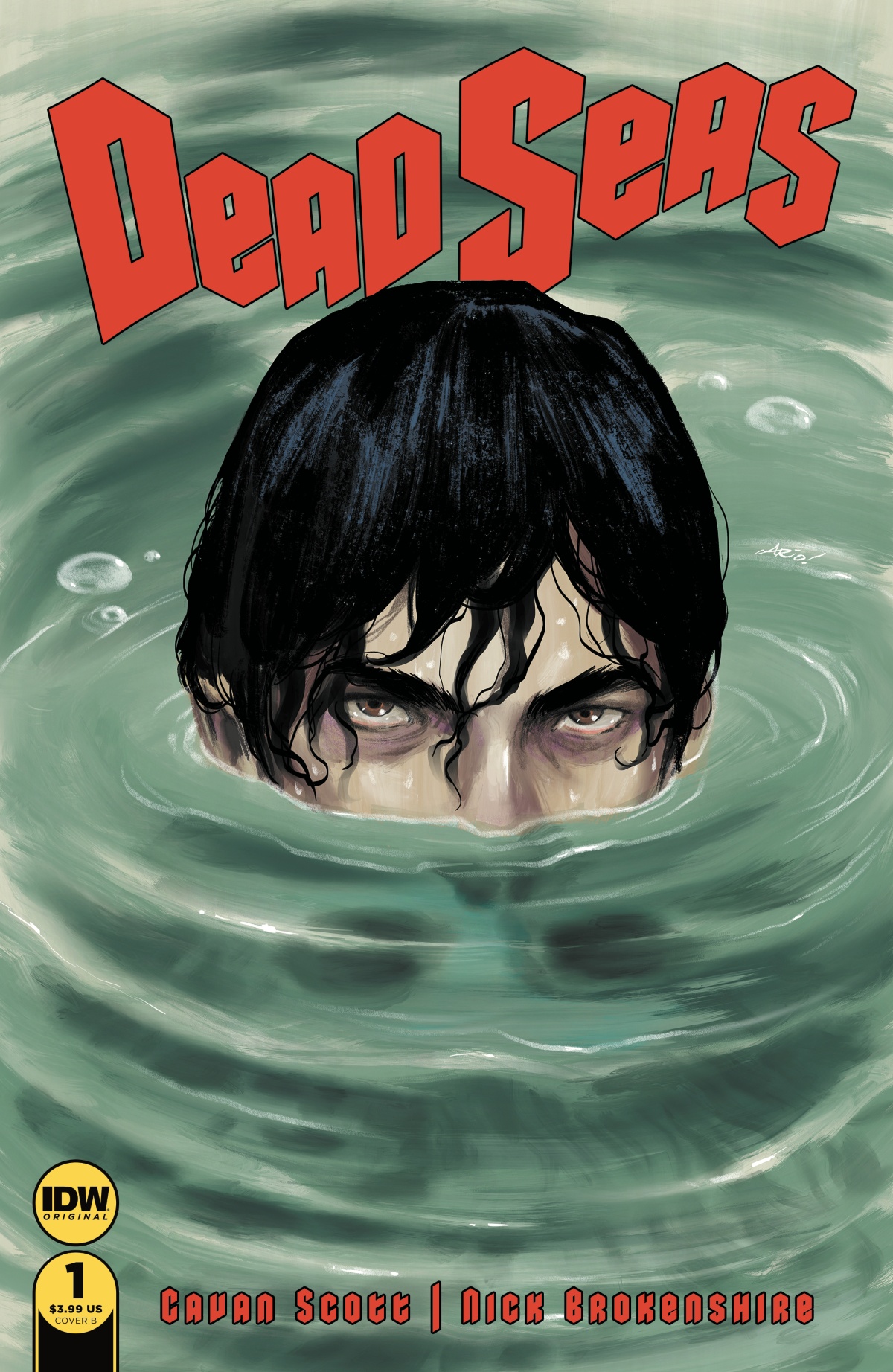 Cover Art by Kelley Jones: