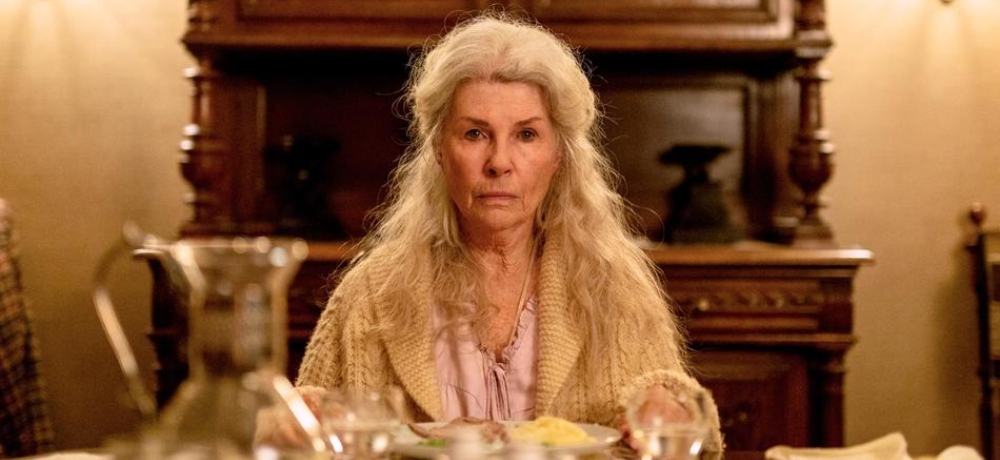 If you read Heather Wixson's 4-star review or you listened to our Sundance episode of Corpse Club featuring director Natalie Erika James, then you know that we can't wait for Daily Dead readers to see the new horror film Relic, and ahead of its July release, the film's first teaser trailer has been revealed.
Below, you can watch the first trailer for Relic. IFC Midnight has announced a July 10th VOD and Digital release for Relic. The film is also slated to come out in theaters on July 10th, but that could change due to the COVID-19 pandemic.
Directed by Natalie Erika James from a screenplay she wrote with Christian White, Relic stars Emily Mortimer, Bella Heathcote, and Robyn Nevin. The film was produced by Anna McLeish, Sarah Shaw, Jake Gyllenhaal, and Riva Marker, and it was executive produced by Joe Russo, Anthony Russo, Mike Larocca, Todd Makurath, Wang Zhongjun, Wang Zhonglei, and Hu Junyi.
Synopsis: "When elderly mother Edna (Robyn Nevin) inexplicably vanishes, her daughter Kay (Emily Mortimer) and granddaughter Sam (Bella Heathcote) rush to their family's decaying country home, finding clues of her increasing dementia scattered around the house in her absence. After Edna returns just as mysteriously as she disappeared, Kay's concern that her mother seems unwilling or unable to say where she's been clashes with Sam's unabashed enthusiasm to have her grandma back. As Edna's behavior turns increasingly volatile, both begin to sense that an insidious presence in the house might be taking control of her. All three generations of women are brought together through trauma and a powerful sense of strength and loyalty to face the ultimate fear together. RELIC had its World Premiere at the Sundance Film Festival in 2019 to critical acclaim, praising the film as a fresh and terrifying twist on the notorious haunted-house tale."