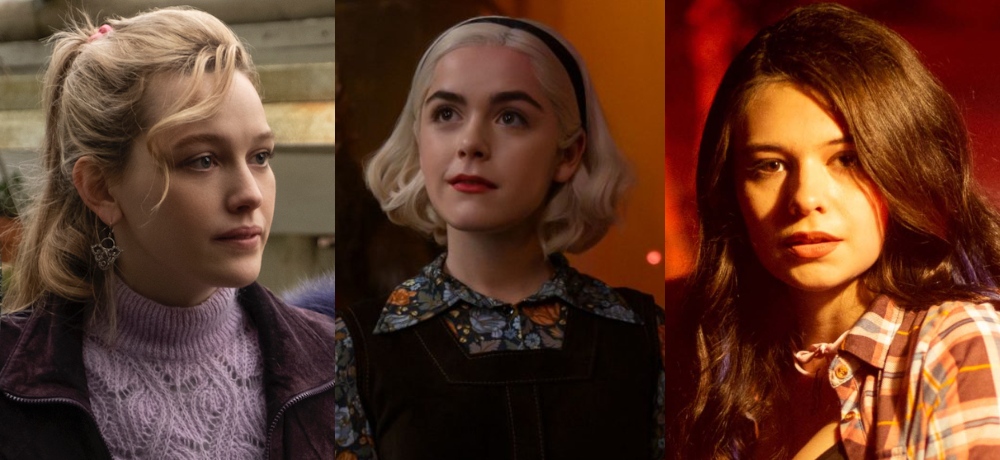 Time is always fleeting, but never has it seemed as warped and malleable as it has in 2020. Reality has been a painful pill to swallow at times this past year, but thankfully we've seen bright spots through it all, from much-needed movements for social justice to people casting their ballots for a more stable future than what we've experienced these past several years.
As important as it was to stay in tune with the world at large in 2020, it was also important to take the time to unplug, unwind, and relax our minds. For many of us last year, occasional escapism wasn't just a luxury, it was a survival skill, and thankfully there were still plenty of new horror films, books, video games, and other forms of entertainment to enjoy from the comfort (and safety) of our quarantined homes. Here are some of the horror genre's offerings that helped me get through 2020 and will stick with me for years to come: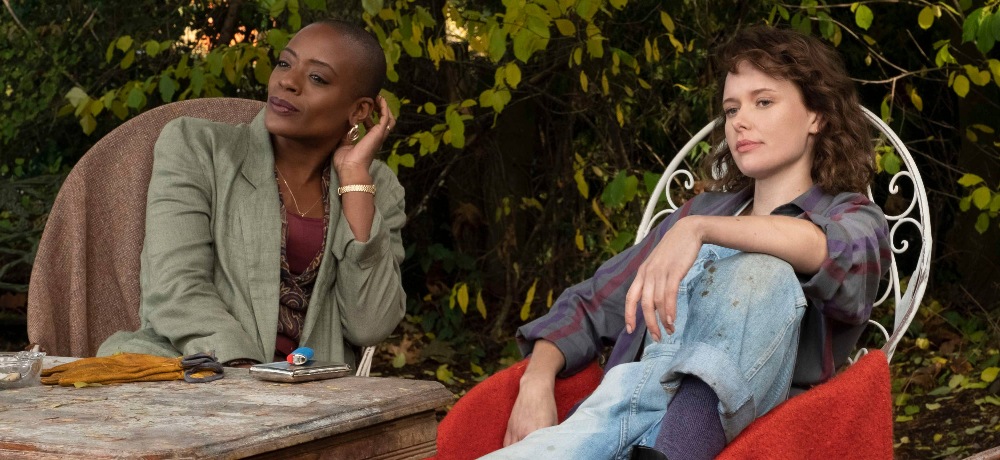 The Haunting of Bly Manor
After finally catching up with Mike Flanagan's The Haunting of Hill House in 2019, there was no way I was going to be late for the party with The Haunting of Bly Manor, the latest adaptation of Henry James' The Turn of the Screw. A masterclass in horror, Hill House was a tough act to follow, but Bly Manor won me over in every possible way. Is Hill House scarier as a whole? Absolutely. But I fell in love with every aspect of Bly Manor: the multifaceted characters, the tragic backstories, the endearing romances, and a soundtrack that utilizes '80s hits such as Cyndi Lauper's "All Through the Night" in haunting, dreamlike scenes. Also, frequent Flanagan collaborator Henry Thomas' superb portrayal of palpable regret and lethal self-loathing in "The Jolly Corner" is a poignant reminder that sometimes the scariest hauntings of all don't come from a house of horrors… they come from within.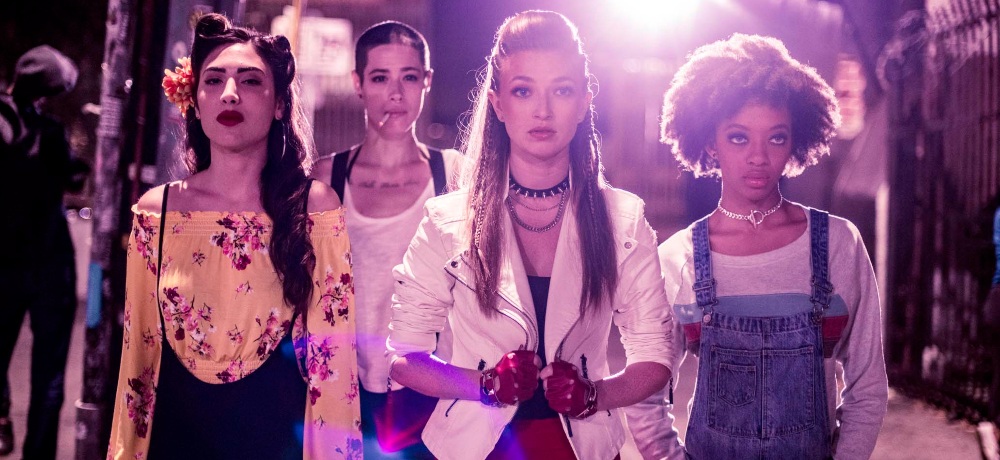 Bit
Like fellow Daily Dead writer and Corpse Club co-host Bryan Christopher, Joel Schumacher's The Lost Boys holds a special place in my heart (in fact, it's currently tied with Antoine Fuqua's King Arthur Director's Cut as my favorite film of all time). And if, like me, you'll forever wish a Lost Boys sequel called The Lost Girls had been released in the '90s, then you absolutely need to see Brad Michael Elmore's Bit. Following a group of vampires who mostly feed on human predators, Bit is what I imagine a Lost Girls movie would have looked like, while still being its own unique slice of bloodsucking cinema, one that deserves to be mentioned in the same company as Near Dark, Fright Night, What We Do in the Shadows, and yes, The Lost Boys.
A perfectly cast film, Bit features powerful performances by Nicole Maines, Diana Hopper, Zolee Griggs, Friday Chamberlain, Char Diaz, and James Paxton, and it also includes the greatest movie montage I saw all year, set to the highly danceable beats of Boney M.'s "Rasputin." Like Bryan, I will also direct you to Harmony Colangelo's excellent piece that celebrates the trans representation in Bit, and like Bryan, I truly hope we see the story of Bit continue in a sequel one day, because we need more stories like Bit every single year in cinema. In the meantime, to help make that possible, go here to find out where you can watch this vital vampire film.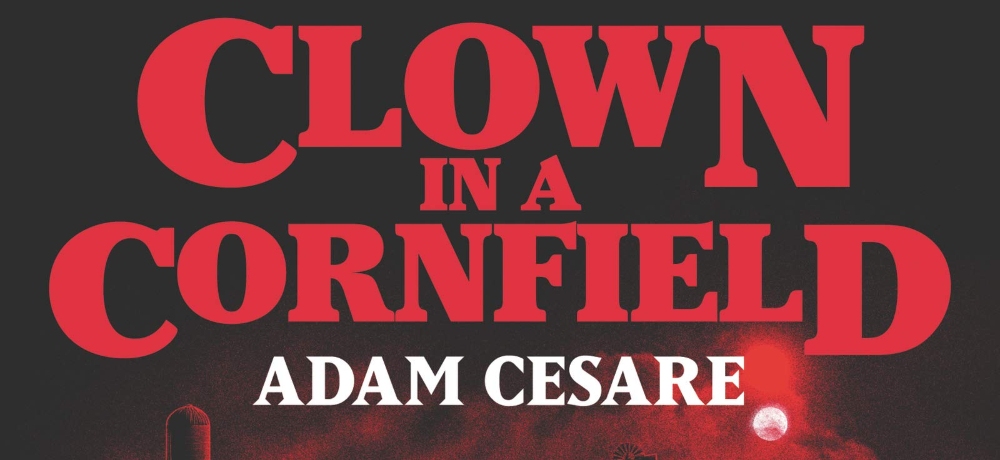 Clown in a Cornfield
Quite frankly, I would have bought Clown in a Cornfield just because Adam Cesare's name is on the cover, but with a title like that, combined with a slasher premise told through a YA lens and a recommendation from my friend Charlee, this quickly climbed its way to the top of my to-read pile in 2020 (a pile that I barely scratched the surface of last year if I'm being honest). If you've watched Cesare's YouTube channel over the years or you've read his previous work, then you know he has a deep understanding of the horror genre, and he utilizes that knowledge with surgical, blood-spattered precision in Clown in a Cornfield, delivering a slasher story that both embraces and subverts expectations that come with the subgenre.
In addition to being a supremely creepy ride when it comes to both the clown and the cornfield categories (and if you're thinking that the gore is gone because this is a YA story, then you just need to read the circular saw chapter), Cesare's latest novel thoughtfully examines the pre-conceived notions of small-town life and peels back the layers of generational differences, ultimately showing how the open-mindedness and resourcefulness of younger generations is something that should be embraced rather than feared, especially when the "back in my day" mentality can become as toxic as a masked murderer with a chainsaw.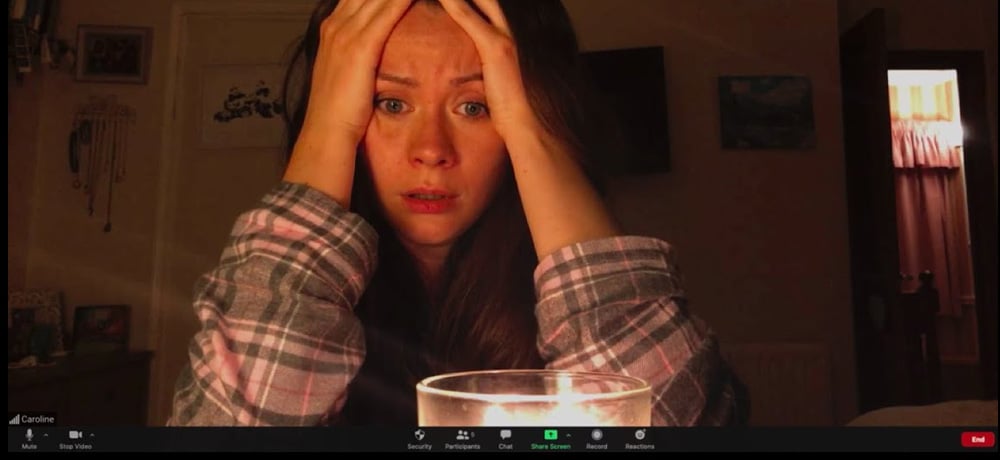 Host
Since the turn of the century, we've seen a game-changing horror movie in the found-footage subgenre about every ten years or so. First there was The Blair Witch Project, then there was Paranormal Activity, and now there is Host. Maybe the lattermost movie should be considered more of a live footage film unless that doomed Zoom call was recorded by the film's demonic entity and distributed across the web (perhaps a neat idea for a sequel called Hosts), but however you want to categorize it, Host utilizes the technology of its time to tell one hell of a scary story, doing for Zoom what Unfriended did for Skype back in the mid-2010s.
There are many things to admire about Host (including an efficient and masterfully paced script by Savage, Gemma Hurley, and Jed Shepherd), but perhaps its most remarkable attribute is that it was filmed in the middle of a pandemic when motivation and ambition were a little harder to come by for a lot of people (myself included). Host isn't just a terrifying movie, it's an embodiment of the creativity, perseverance, and resilience of the human spirit. And yes, it's really damn scary, too.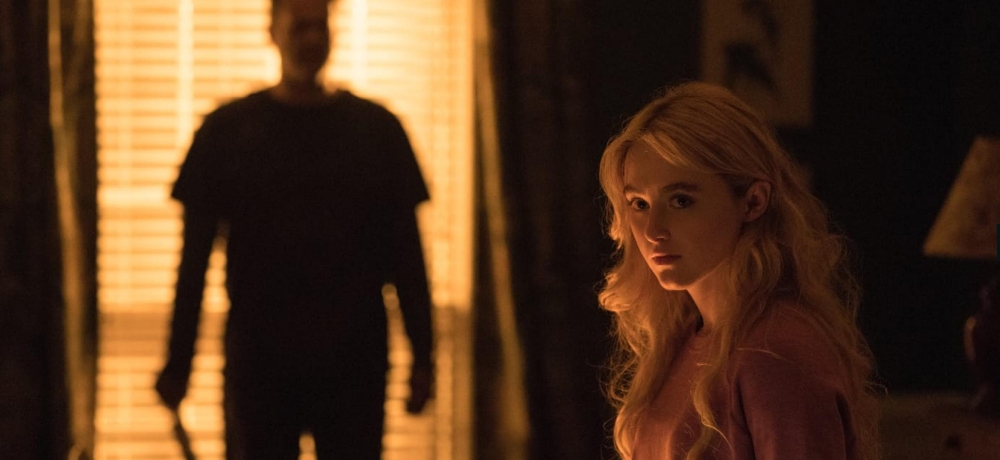 Freaky
Not only is Christopher Landon one of the most reliable horror movie directors working today, he's also one of the most prolific, helming five theatrical releases between 2014 and 2020, the most recent being Freaky, starring Kathryn Newton as high school student Millie, who switches places with the serial killer known as the Butcher (Vince Vaughn). Although I'm still holding out hope that we'll see a third Happy Death Day movie sometime in the future, Freaky is a perfect companion to the humor, horror, and heartfelt drama of Tree Gelbman's time loop adventures (Landon even wrote on Twitter that "there's a good chance Millie and Tree will bump into each other someday").
And for those who criticized Happy Death Day 2U for not being gory enough (I firmly believe it's perfect the way it is), let's just say that Landon and co-writer Michael Kennedy set up some of the most gorgeously gruesome kills within the opening ten minutes of Freaky. Now I'm not only eagerly awaiting a sequel to Happy Death Day 2U, I'm also waiting for a sequel to Freaky, and I wouldn't mind seeing a Scouts Guide to the Zombie Apocalypse follow-up, either.
Chilling Adventures of Sabrina Part 3
While the final season of Chilling Adventures of Sabrina technically came out on the last day of 2020, I'll focus on the third season that premiered in January of 2020, partly because I'm still finishing up the last season and partly because I'm not ready to stop talking about this show and want to save the last season for my Favorites of 2021 list. But back to season 3: the best season yet in the series. While we saw Sabrina and friends encounter dangerous entities in the first two seasons, the third season has the highest stakes yet as the coven faces off against their most deadly foes pre-Eldritch Terrors, resulting in real consequences that shake CAOS to its core.
From episode one, it's been evident that the writers behind CAOS know and love the horror genre, and they took the show to its highest point yet in season 3, finding ways to expand its world (giving us more scenes in Hell, Baxter High, and the Academy of Unseen Arts) and laser-focus its story, all while maintaining a much-needed emphasis on diversity and transgender and non-binary representation (Lachlan Watson continues a brilliant performance as their character, Theo) in a time when we need it now more than ever.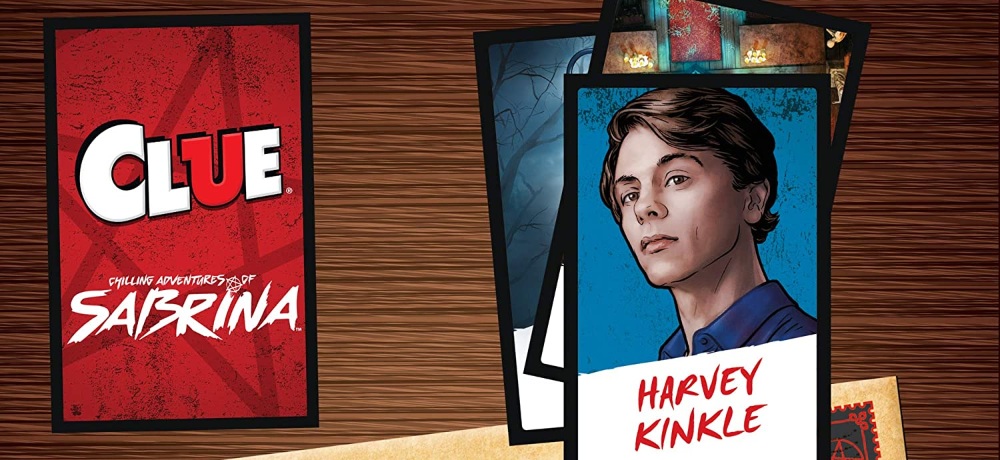 Clue: Chilling Adventures of Sabrina Edition
I knew I needed to play this ever since I saw it in Heather Wixson's Holiday Gift Guide this past year. I'm a sucker for media tie-in board games (I presently have two copies of the Are You Afraid of the Dark? board game sitting in my closet), and in addition to being associated with Chilling Adventures of Sabrina, this is just an amazing version of Clue. When one of the murder weapons is Hellfire, you know you've got a good game on your hands, and that's just one of the many things that make this take on Clue so uniquely charming. When it all comes down to it, though, every version of Clue lives and dies on its board display, and this one is absolutely killer, displaying key locations from CAOS (including Cerberus Books and Dorian's Gray Room) in a warm candlelight glow, easily making this my favorite version of Clue since The Simpsons edition came out years ago (which featured a poisoned donut as one of the murder weapons).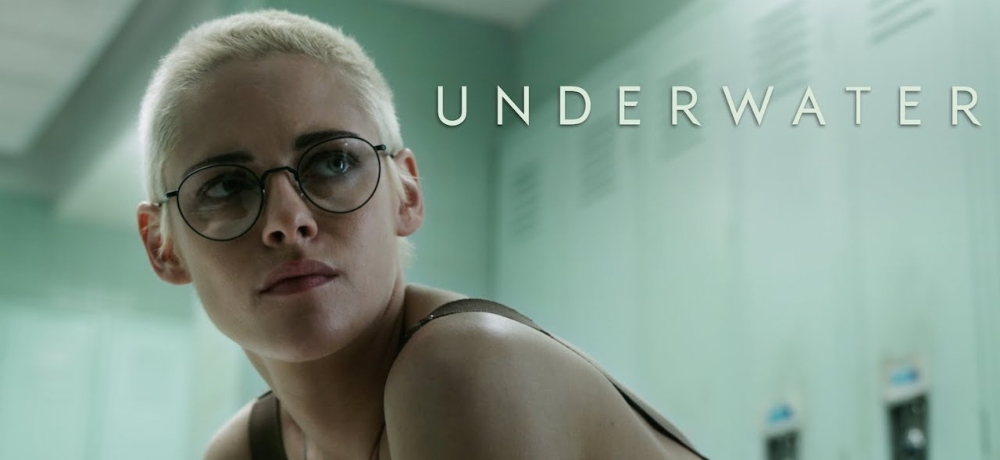 Underwater
Like my fellow Daily Dead writers and Corpse Club co-hosts, I cannot believe that William Eubank's Underwater was released in 2020, as time no longer moves linearly and surely that movie came out in 2015, right? Right?! Time warp aside, seeing Underwater was one of the few theatergoing experiences I had in 2020 (I was the only one in the theater, too, which added to the film's eerie atmosphere), and I'm glad I got to see it on the big screen, as Eubanks and co-writers Brian Duffield and Adam Cozad make the deep ocean feel like deep space in Underwater, perfectly bringing to life all of my fears about how we know more about outer space than we do about our own oceans (a vital resource that we abuse all too often, unfortunately).
As deep-sea mechanical engineer Norah Price, Kristen Stewart proves once again why she's one of the most versatile actors working today, and I genuinely love the experimental "let's start this movie in the middle of the story" approach that Eubanks and company take with Underwater, a method I would love to see applied in more movies.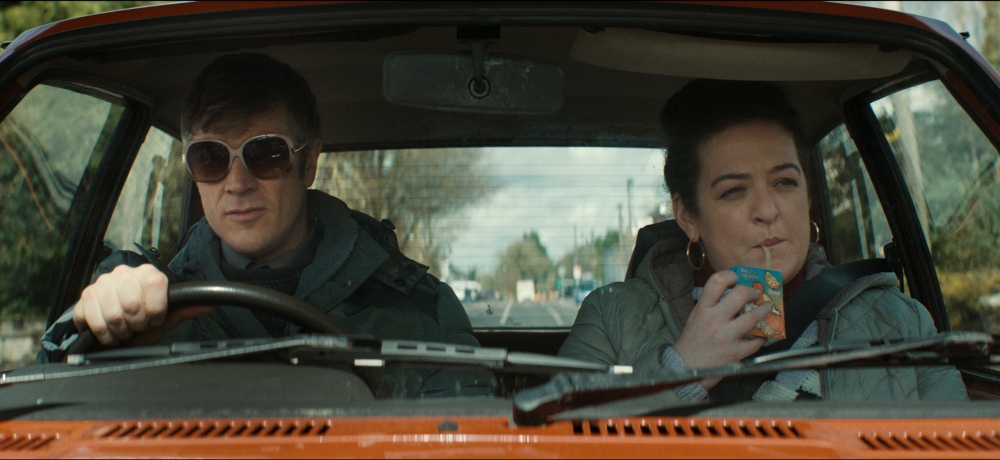 Extra Ordinary
While Underwater was one of the few films I saw in theaters, watching Extra Ordinary was definitively the last time I set foot in a theater, back in those weird "calm before the storm" days when COVID was just starting to take hold in the US (although in hindsight it had already been making the rounds, we just didn't know it yet). If Extra Ordinary is the last movie I see in theaters for a long time, I'm glad it was the latest movie that my friend Zach and I saw on the big screen, as its story of a paranormal investigator finding love while embracing her supernatural abilities won me over with its quirky blend of humor and horror that feel straight out of an Edgar Wright movie.
But make no mistake, Extra Ordinary is definitely its own thing, brought to life with a bold vision by writers/directors Mike Ahern and Enda Loughman that's accompanied by wonderful performances from Maeve Higgins, Barry Ward, and Will Forte in a role that is it is as hilarious as it is genuinely terrifying. Extra Ordinary is one of those feel-good horror films that not only entertains, but also has the ability to renew your spirits… pun fully intended.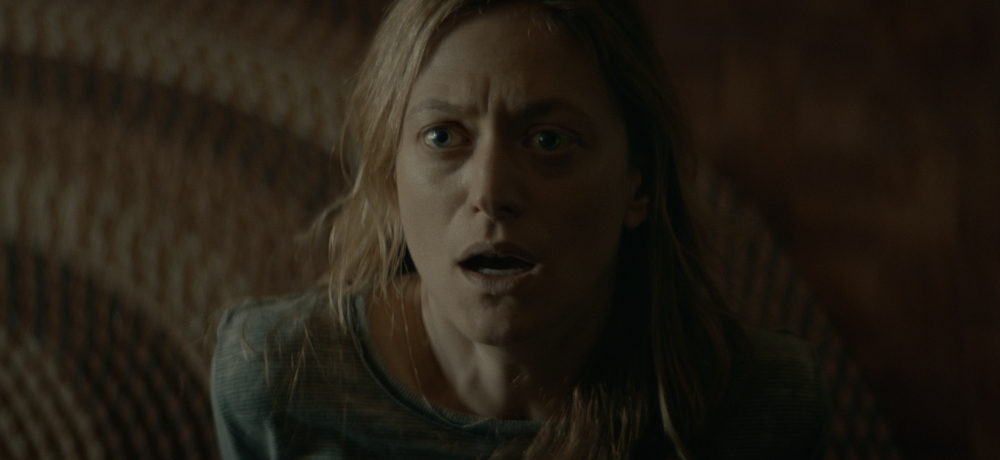 The Dark and the Wicked
The opposite of feel-good horror, Bryan Bertino's The Dark and the Wicked was the hardest movie for me to watch in 2020, but for good reason: it's disturbing, demented, and so damn good. Following a brother and sister grappling with a family tragedy on their parents' farm, The Dark and the Wicked doesn't hold back when it comes to nerve-fraying physical horror (there's a cutting board scene that comes to mind because it's seared in my brain forever now), but its most chilling scenes are the quiet, psychological moments of all-too-real horror that will resonate with anyone who has lost someone unexpectedly or watched a love one slip away slowly. As relentless as it is, The Dark and the Wicked can be cathartic at times, but you should probably follow it up with a more cheerful viewing experience (such as SpongeBob) unless you want to have some very disturbing nightmares.
The Vast of Night
I had been wanting to see The Vast of Night ever since Heather Wixson saw it at Fantastic Fest, and finally watching it on Amazon Prime Video was a spellbinding experience. If I hadn't read Heather's Fantastic Fest interview with writer/director Andrew Patterson, there's no way I ever would have believed that this is Patterson's first film, as everything about The Vast of Night feels like it was made from an accomplished filmmaking veteran—we're talking Spielberg-level stuff here, folks.
Even though a lot of tension comes from captivating conversations over the airwaves, Patterson still packs his story with ambitious camerawork all over the small town at the story's center, including an Evil Dead-esque floating camera shot that is one of my favorite scenes of the year. A must-watch for fans of Rod Serling's style of sci-fi horror storytelling, The Vast of Night feels like a long-lost episode of The Twilight Zone, and I can't think of many higher compliments than that.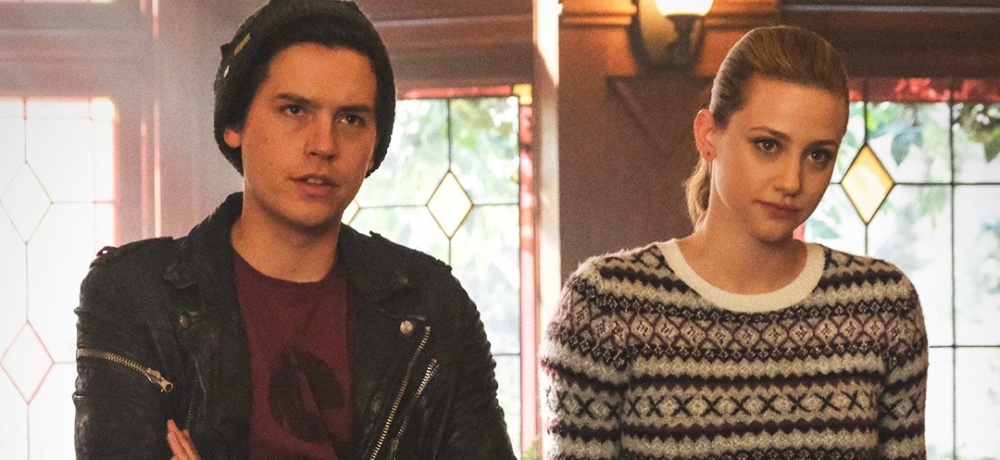 Riverdale Season 4
While the COVID-19 pandemic cut the fourth season of Riverdale short, the latest adventures of Archie and the gang certainly left an imprint all the same, with some of its best episodes yet delving ever deeper into the horror genre, particularly with its chilling resolution to the murder mystery surrounding a certain student at Stonewall Prep, the kidnapping of Mr. Honey, and the ongoing investigation into who is videotaping homes in Riverdale. If you're looking for something to fill the void in your viewing schedule following the conclusion of Chilling Adventures of Sabrina, I once again implore you to check out Roberto Aguirre-Sacasa's other chilling television series… the one with less magic, but probably more murder.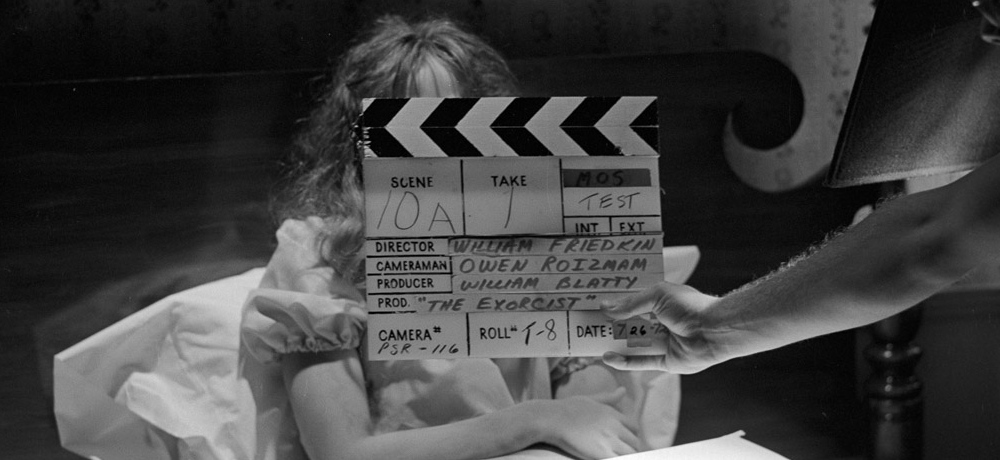 Leap of Faith: William Friedkin on The Exorcist
After seeing how he dove into the enthralling behind-the-scenes stories and unique interpretations of a sci-fi horror classic in Memory: The Origins of Alien (a film I watched on my last airline flight before COVID-19 ran rampant across the country), I couldn't wait to see how Alexandre O. Philippe approached The Exorcist in his latest documentary, Leap of Faith: William Friedkin on The Exorcist. Suffice to say, he did not disappoint.
In true Hitchcock/ Truffaut fashion, filmmaker Alexandre O. Philippe sits down with William Friedkin over the course of multiple days for a truly eye-opening, thought-provoking, and altogether inspiring conversation about one of the greatest and most notorious movies ever made. I learned so many things about The Exorcist and the perseverance required to make any movie while watching this documentary, but ultimately, just watching Friedkin talk is a treat, like finding a beloved relative regaling a rapt audience with a story in the corner of the living room at a large family gathering. Luckily for us, Shudder has made sure there's plenty of room to pull up a chair and listen.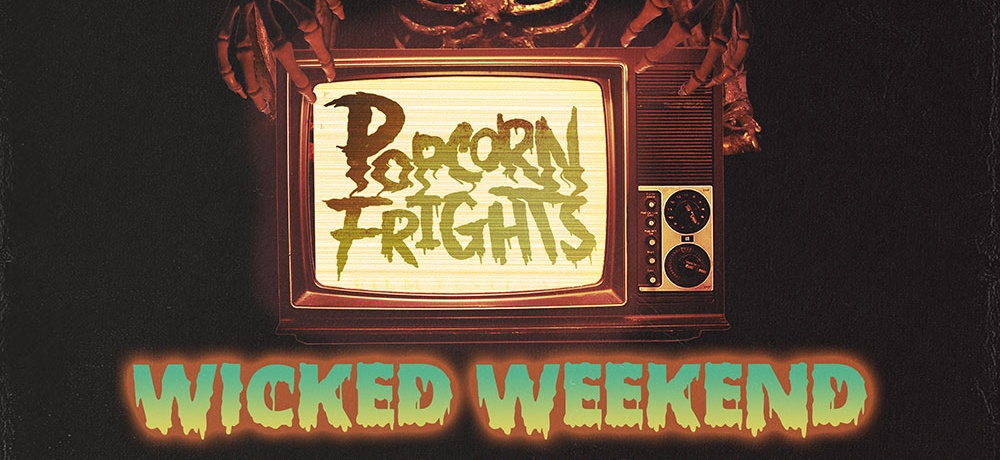 Popcorn Frights Wicked Weekend Virtual Halloween Celebration
Serving as a jury member at the fifth annual Popcorn Frights Film Festival easily made my Favorites of 2019 list, and while COVID-19 prevented the premier South Florida horror celebration from taking place in person, Popcorn Frights co-founders Igor Shteyrenberg and Marc Ferman continued to celebrate the horror genre and its innovative creators with their participation in the first-ever Nightstream virtual festival and their very own Wicked Weekend Virtual Halloween Celebration.
For the latter event, I was honored to moderate a conversation with Crispin Glover, Mia Serafino, and Ronen Rubinstein for Tim Hunter's new movie, Smiley Face Killers. While I didn't get to attend any film festivals in person in 2020, moderating that conversation (which you can watch on Popcorn Frights' YouTube channel) with that talented trio of actors made me feel that vital sense of community once again, and I am so grateful to Igor and Marc for giving me the opportunity to be a part of their amazing program.
Family, Friends, Readers, and Listeners!
Above all else this past year, I'm so grateful for the support of my family and friends, as well as our readers on Daily Dead and our listeners of Corpse Club. Thank you from the bottom of my horror-loving heart!
---------
Check back here for more Favorites of 2020 lists from the Daily Dead team!