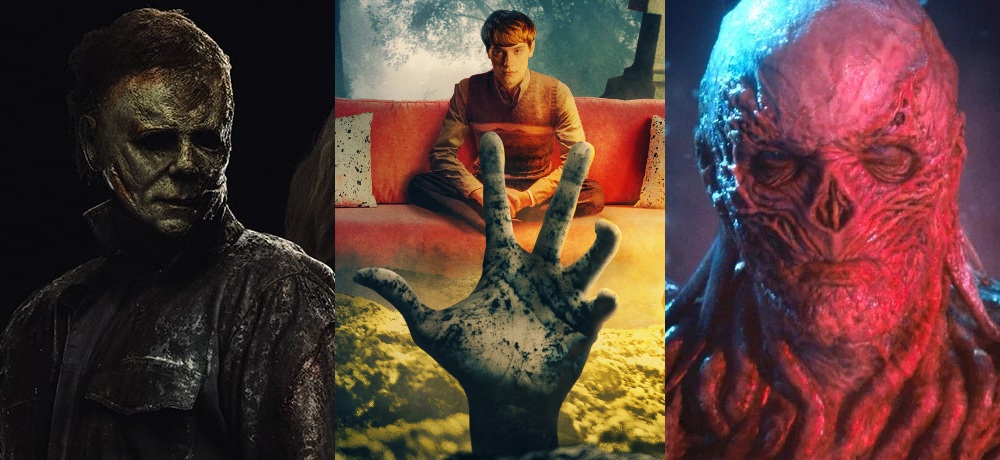 While the concept of time seems more and more like a candy bar that I left in the car that eventually warps and melts into everything, there were still a lot of amazing horror movies, TV series, and experiences in 2022, and somehow I found the time to enjoy quite a lot of them. From two excellent film festivals to many amazing movie screenings to experiences that I'll cherish in my horror-loving heart for the rest of my life, here are my reflections on some of my favorites of 2022: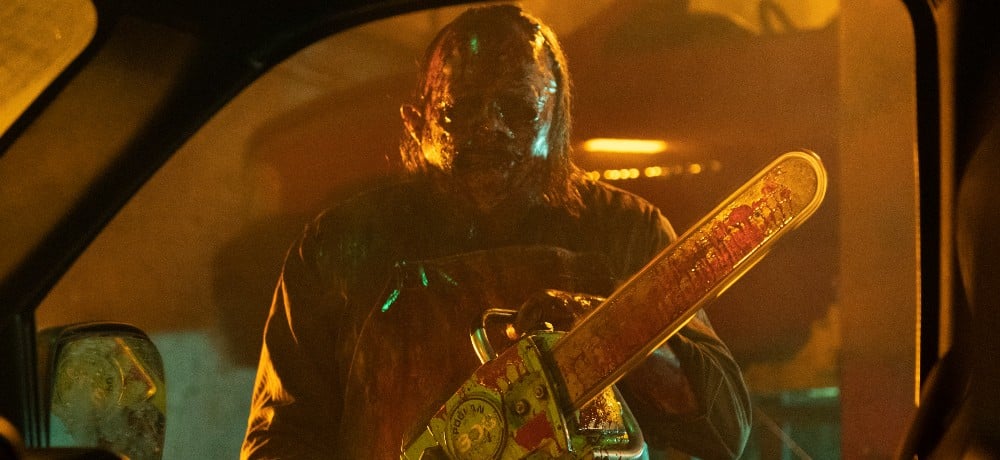 Texas Chainsaw Massacre: It's amazing to think that that we had a year when we got a new installment in the Hellraiser, Halloween, and Texas Chain Saw Massacre franchises, and it all started with this latest chapter in Leatherface's saga. While I don't gel with everything that happens in this film, I can't deny that it was one of my most intense viewing experiences of the year, with several genuinely shocking and unnerving scenes (the sunflower field, the party bus massacre, and the bone-crunching upstairs bedroom kill come to mind) featured along its brisk and brutal 81-minute runtime. I can definitely see why Texas Chainsaw Massacre is divisive, but overall I appreciate how relentless of a ride it is. My fingers are crossed that we'll get to see a follow-up film from director David Blue Garcia (especially after that end credits tease), as I really enjoyed the ambitious tenacity and bold vision that he brought to this legendary franchise.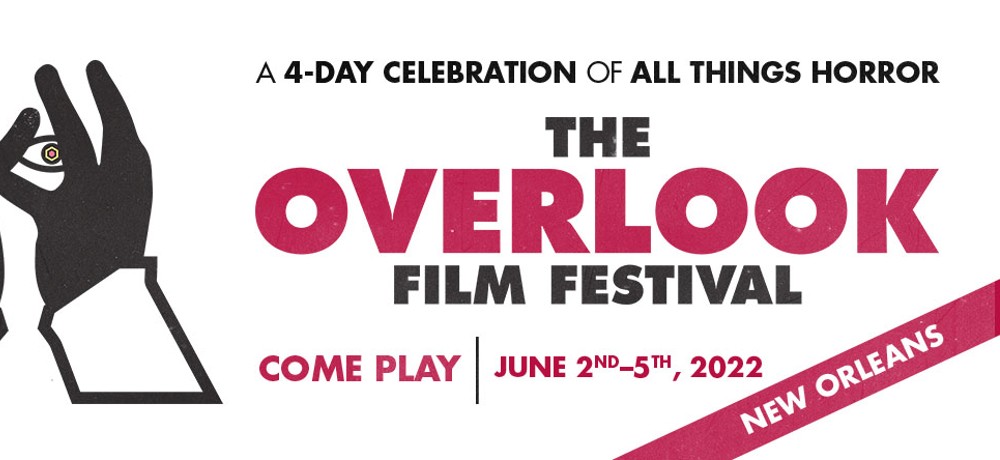 The Overlook Film Festival: As mentioned in my event report and our previous episode of Corpse Club, I had an absolute blast attending my first Overlook Film Festival in New Orleans back in June. While I enjoyed watching several memorable screenings (including Deadstream, The Black Phone, and the 30th anniversary showing of Sleepwalkers with Mick Garris in attendance), what I truly will treasure is taking part in the festival's immersive game with Daily Dead's Jonathan, Christy, and Bryan, with the scavenger hunts throughout the city giving us a great opportunity to explore the historic town as we unraveled the deadly mystery behind a musician's spontaneous combustion (our search culminated in an encounter with an evil cat, which is really all you can ask for when you think about it). I also loved getting the opportunity to dust off my "zombie prom" tuxedo from the Dance of the Dead 10th anniversary screening for Overlook's "Halloween in June" costume party, even if I did get some concerned looks during my walk back to the hotel.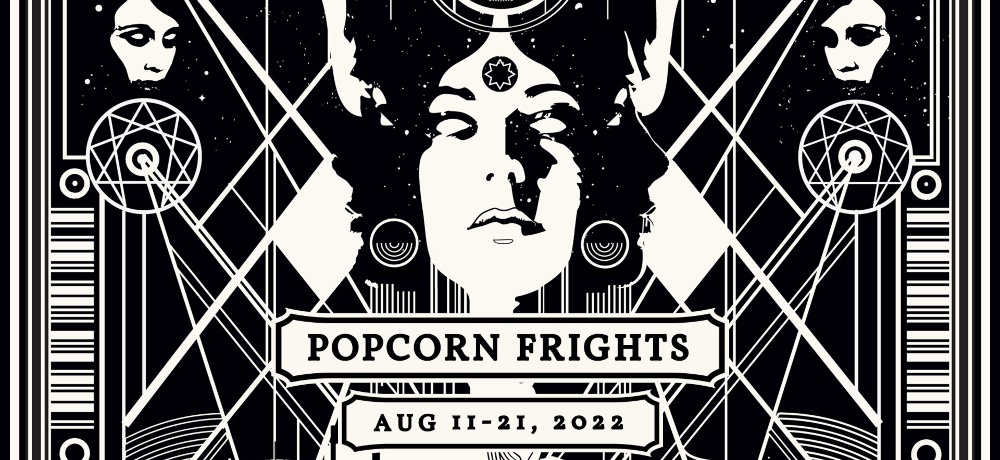 Popcorn Frights Film Festival: I had an awesome time serving as one of the jury members for the Popcorn Frights Film Festival back in 2019, so I was thrilled to return as a jury member this past summer (serving alongside fellow jury members Nathan Rose and Erynn Dalton). Following its opening weekend in Fort Lauderdale, I got to attend the festival's second weekend in Miami Beach at the O Cinema South Beach, sponsored by ALTER. It was truly inspiring to meet so many of the filmmakers behind the features and short films that screened during the festival, and I'm so glad that Popcorn Frights continues to provide a platform for the future visionaries of the horror genre. From memorable screenings of Breathing Happy, The Barn II, and Miami Connection to the Fangoria-sponsored horror trivia (I'm still kicking myself for not remembering the tagline to Motel Hell in the overtime round) to all of the amazing people I met for the first time or got to see again, my weekend in Miami Beach is one I will never forget, and I can't thank co-directors/co-founders Igor Shteyrenberg and Marc Ferman enough (along with associate director Judith Vigil, operations manager Douglass Gavilan, and festival manager Daniel Vasquez) for keeping horror cinema alive and well in the Sunshine State. In case you missed it, read my event report to get the full recap of my killer weekend at the festival!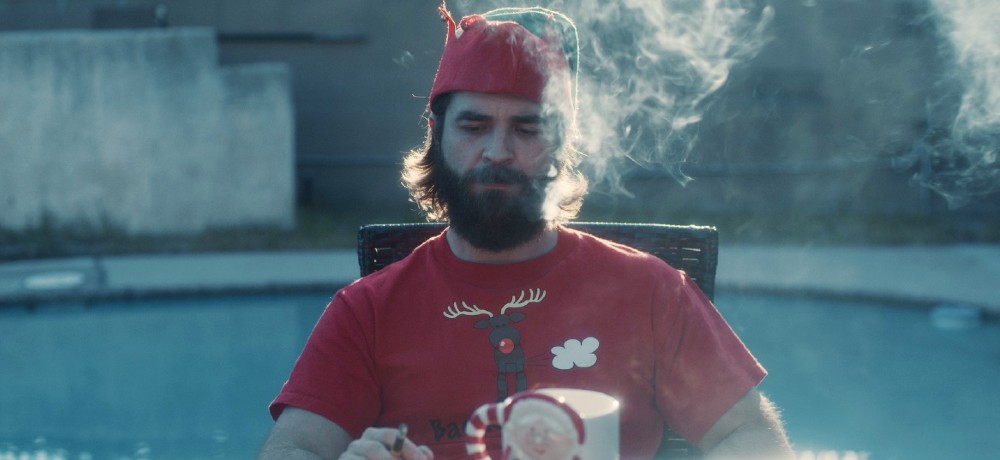 Breathing Happy: An emotional, poignant, and altogether mind-bending film about a man fighting addiction and facing personal demons on Christmas Eve, Breathing Happy is a stunning and endlessly creative feature film debut by writer, director, and star Shane Brady, who utilizes his extensive background as a professional magician to great effect throughout the film, both in front of and behind the camera. Funny at times and absolutely heart-crushing at others, Breathing Happy is grounded, otherworldly, and ultimately respectful in its approach to a topic that is an all-too-real nightmare that countless people live with every day. There were a lot of tears flowing after the end credits rolled during the film's packed theatrical world premiere at Popcorn Frights, and for good reason: Brady and executive producer Emily Zercher (along with the the rest of the amazing cast and crew) made movie magic with Breathing Happy, and I can't wait to see what they do next. In the meantime, be sure to check out Breathing Happy on Fandor!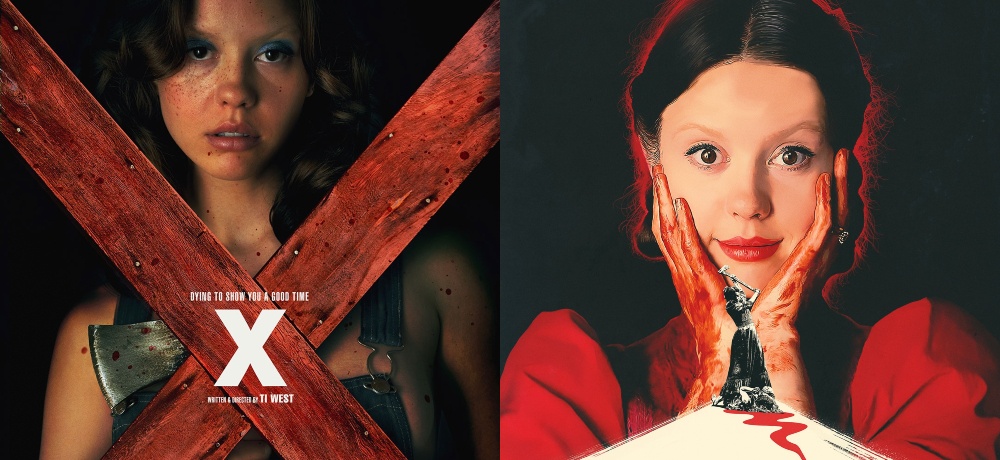 X and Pearl: With shared cinematic universes so popular these days, it was great to see Ti West lay the groundwork for his own horror-themed world in 2022 with X and Pearl. This deadly double feature perfectly captures the settings of two very different time periods (the 1970s and the 1910s), and I'm still in awe of Mia Goth's three incredible performances (that end credits stare in Pearl is an all-timer, and she also co-wrote and executive produced Pearl in addition to her killer role in front of the camera). As he did with The House of the Devil and The Innkeepers, West still knows how to subvert expectations in the horror genre, giving us plenty of complex characters to care about along the way, especially knowing that nobody is safe from the blood-spattered chopping block at Pearl's farm.
Smile: As viscerally gory as it is psychologically scary, Parker Finn's feature film directorial debut (based on his short film Laura Hasn't Slept) was one of the creepiest times I had at the theater this year, mainly because I wasn't expecting it to go as hardcore as it does (it feels more like an unrated director's cut than a theatrical release). I went into Smile expecting one thing and got something else entirely, but I love how it transforms into a cryptid/creepypasta story with amazing creature designs by Amalgamated Dynamics. Smile is this generation's The Ring, and I really hope that we get to see a sequel soon, as I think there is a lot more to explore in the movie's macabre mythology.
The Loneliest Boy in the World: One of my favorite films that premiered at Popcorn Frights, The Loneliest Boy in the World feels like a lost Tim Burton movie from the late '80s, from its pristine production design to its quirky characters to its ability to chill your bones and warm your heart in equal measure. Centered on a teenager who creates his own family with the reanimated corpses he digs up in the local cemetery, The Loneliest Boy in the World is filled with feel-good frights and tear-jerking moments, and it's bolstered by outstanding performances from Max Harwood and Hero Fiennes Tiffin. The film is now on Blu-ray, DVD, and streaming platforms, and I can't recommend it enough as a zombified coming-of-age comedy with a big, bloody heart!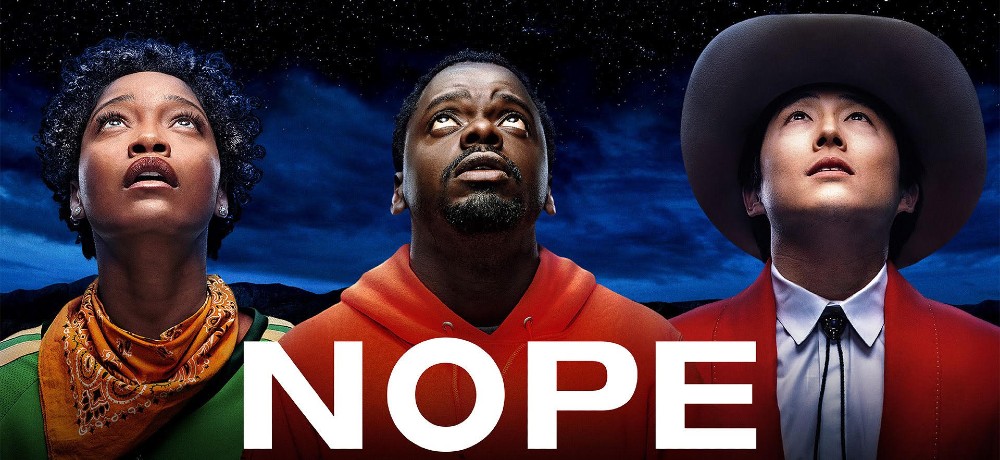 Nope: From those chilling opening moments on the set of the sitcom Gordy's Home, Jordan Peele's Nope slithered under my skin and stayed there for the next 130 minutes. Peele's third film is both a summer horror sci-fi blockbuster and an intimate character study, and it excels at both. It's amazing that a movie that goes this big can also be extremely claustrophobic, making you scared of the wide-open sky and suffocatingly small spaces alike. As is the case with everything he makes, Peele's take on extraterrestrials is refreshing, relentless, and unforgettable (with the perfect amount of humor mixed within the horror—which makes even the most otherworldly of events seem more believable). I'm eagerly awaiting whatever Peele makes next, and I would love to see him revisit the world of Nope again one day, because it feels like the possibilities for this story are as endless as the stars (and hungry extraterrestrials) in the sky.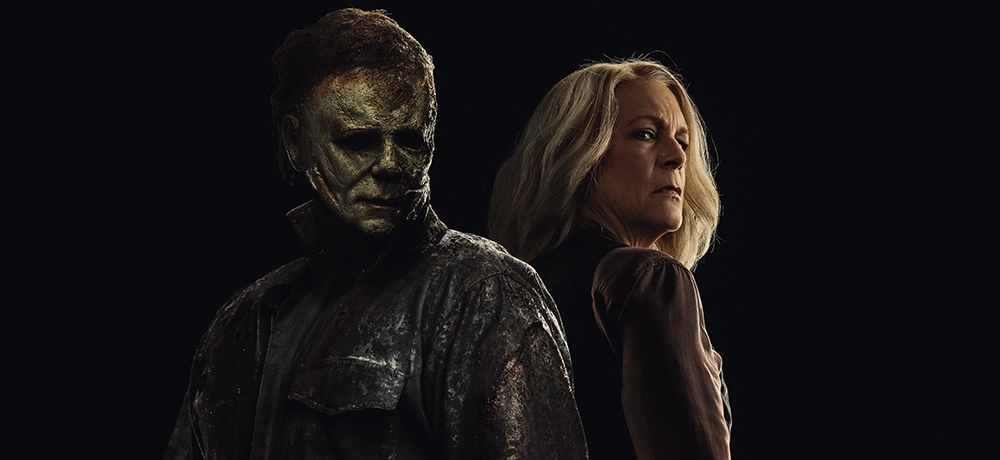 Halloween Ends: Let me preface this by mentioning that I really like both Halloween 5: The Revenge of Michael Myers and Halloween: Resurrection (long live Dangertainment!), so your mileage may vary when it comes to your enjoyment of Halloween Ends, but as someone who digs vastly different versions of The Shape and the more strange sides of Haddonfield, I found a lot to like in Halloween Ends. Was it what I was expecting? To be honest, no, but after the anything goes approach of Halloween Kills, I really didn't know what to expect (hell, even a return of the Man in Black wasn't off the table as far as I was concerned). Sure, Halloween Ends could have spent more time with Laurie Strode (Jamie Lee Curtis) in what is expected to be her final Halloween movie, but it makes the most of the time we do get with her, and I think the final destination of her arc is earned, even if the journey to get there is surprising at times. I only wish Corey Cunningham (Rohan Campbell) had been introduced in the first chapter of this new trilogy (or second chapter of an overall quadrilogy for those keeping score at home), as it would have been interesting to see his character transform over the course of three films rather than one, but at least we'll always have the immortal line, "Boys who keep secrets don't get custard for dessert."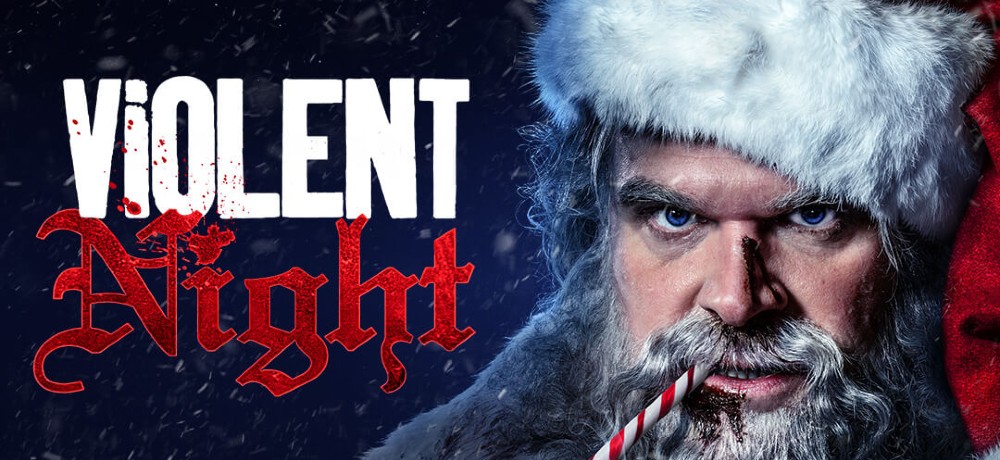 Violent Night: Sometimes a movie lives up to every single expectation you have going into it (no matter how high they are), and that was the case with Violent Night. Just as I hoped, David Harbour is perfectly cast as a world-weary Santa Claus who must rekindle his Christmas spirit to save a family held hostage by a group of ruthless robbers. While not necessarily a horror film, Violent Night might be the goriest movie I saw this past year outside of The Sadness (just based on the toolshed massacre alone), and it thrilled and chilled me enough to add it to my favorites list. This is the ultra-violent mix of Home Alone and Die Hard that many of us have been waiting to see for years, and I'm looking forward to placing it next to Michael Dougherty's Krampus on the shelf of bloody holiday films I'll revisit on cold winter nights of holiday seasons to come.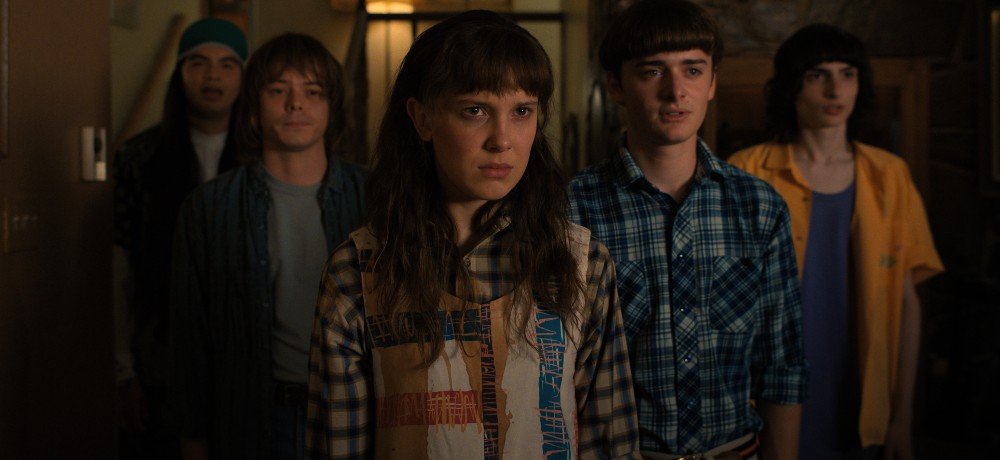 Stranger Things Season 4: While we've been waiting more than a decade for a new Nightmare on Elm Street movie, the new season of Stranger Things is about as close as we're going to get in the meantime. As is the case with previous seasons, the Duffer Brothers draw inspiration from iconic '80s horror to craft their latest eerie adventures in Hawkins, with the Freddy Krueger-esque Vecna bringing nightmares to life from the Upside Down this time around. While it felt like a long time in between seasons 3 and 4, it was well worth the wait, with this season featuring plenty of character development among the core cast, a great villain (one who gives a vengeful voice to the Upside Down), and maybe the most surprising scene I saw all year (in which Agent Harmon—played by Ira Amyx—takes on an entire houseful of intruders while protecting Mike Wheeler and the Byers brothers). And in a season that is heavily influenced by A Nightmare on Elm Street, kudos to the Duffer Brothers for bringing Freddy Krueger himself, Robert Englund, on board to play the pivotal role of Victor Creel, reminding us why he'll always be the Man of Our Nightmares.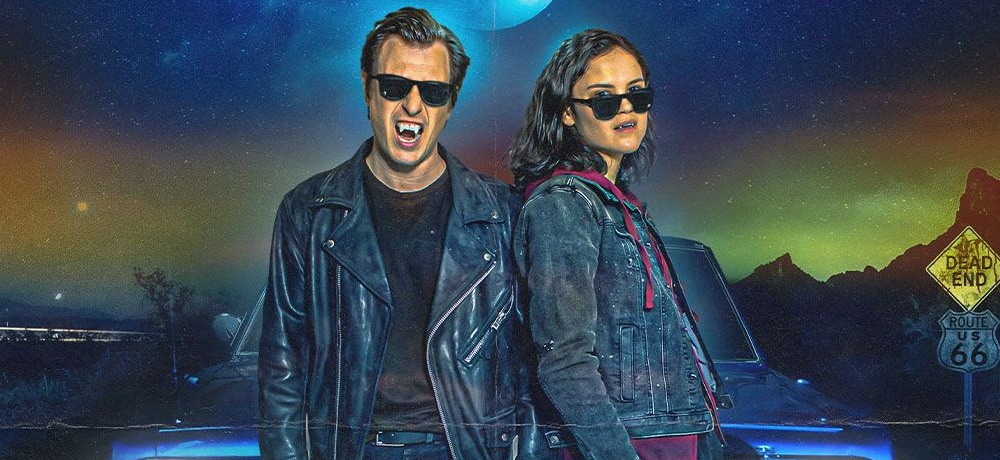 Blood Relatives: A heartfelt and blood-spattered look at what it means to be a family (even if you're not ready for it), Blood Relatives is the vampire movie I didn't know I needed in my life. Feeling like a comedic version of Near Dark at times (while still very much doing its own thing), Blood Relatives follows a 115-year-old Yiddish vampire (Noah Segan) whose eternal road trip is interrupted by the surprising arrival of his teenage daughter (Victoria Moroles), who is experiencing vampiric growing pains of her own. Segan and Moroles make a great father-daughter duo, and in his feature-length directing and writing debut (he also wrote and directed the M.I.S.T.E.R. segment in Scare Package), Segan shows that he can make a killer horror comedy with heart, and I'm excited to see what he does next as a filmmaker in addition to his prolific acting career.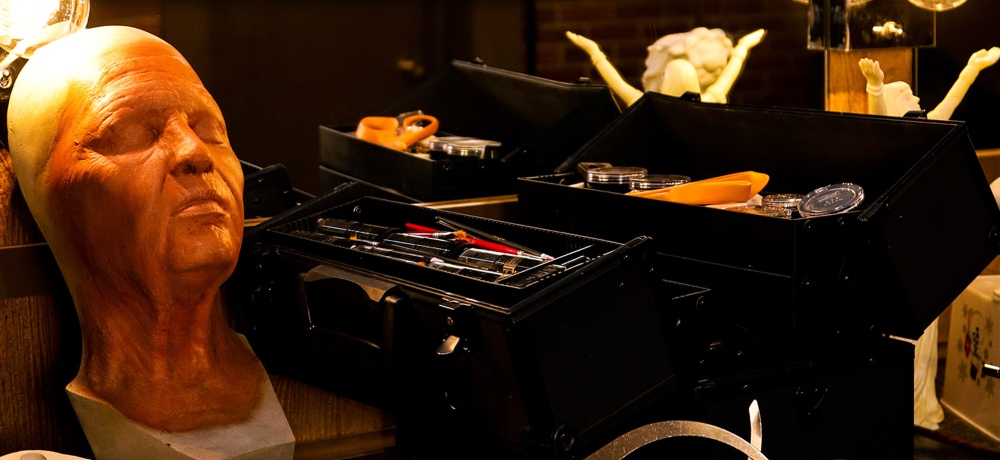 Heather Wixson's Monsters, Makeup & Effects: Volume 2: Full disclosure, I was honored to work on this book as an editor, so I may be biased, but I would be remiss if I didn't include Heather Wixson's Monsters, Makeup & Effects: Conversations with Cinema's Greatest Artists: Volume 2 on my favorites list this year. Published by Dark Ink Books and featuring in-depth interviews with the special effects artists behind Bram Stoker's Dracula, Shaun of the Dead, Gremlins, Star Wars, Interview with the Vampire, Jurassic Park, Predator, The Fly, and countless other beloved horror and sci-fi films, Heather's follow-up to last year's Monsters, Makeup & Effects: Volume 1 is another insightful, inspiring, and altogether enthralling celebration of the special effects artists who have brought movie magic to life for decades with their innovative creations. One of the biggest things I've learned from working on these books is that every effects artist has had a truly unique journey to getting where they are today, and I'm so glad that Heather Wixson has taken hours, days, and years to ensure that their stories are told and preserved for future generations. The Michèle Burke chapter (in which she talks about being presented with one of her Oscars in a post office) and the remembrance chapter for John Carl Buechler are among my favorite moments in a book brimming with them. In case you missed it, be sure to listen to Heather Wixson discuss Monsters, Makeup & Effects: Volume 2 on a recent episode of Corpse Club, and you can order her new book by visiting: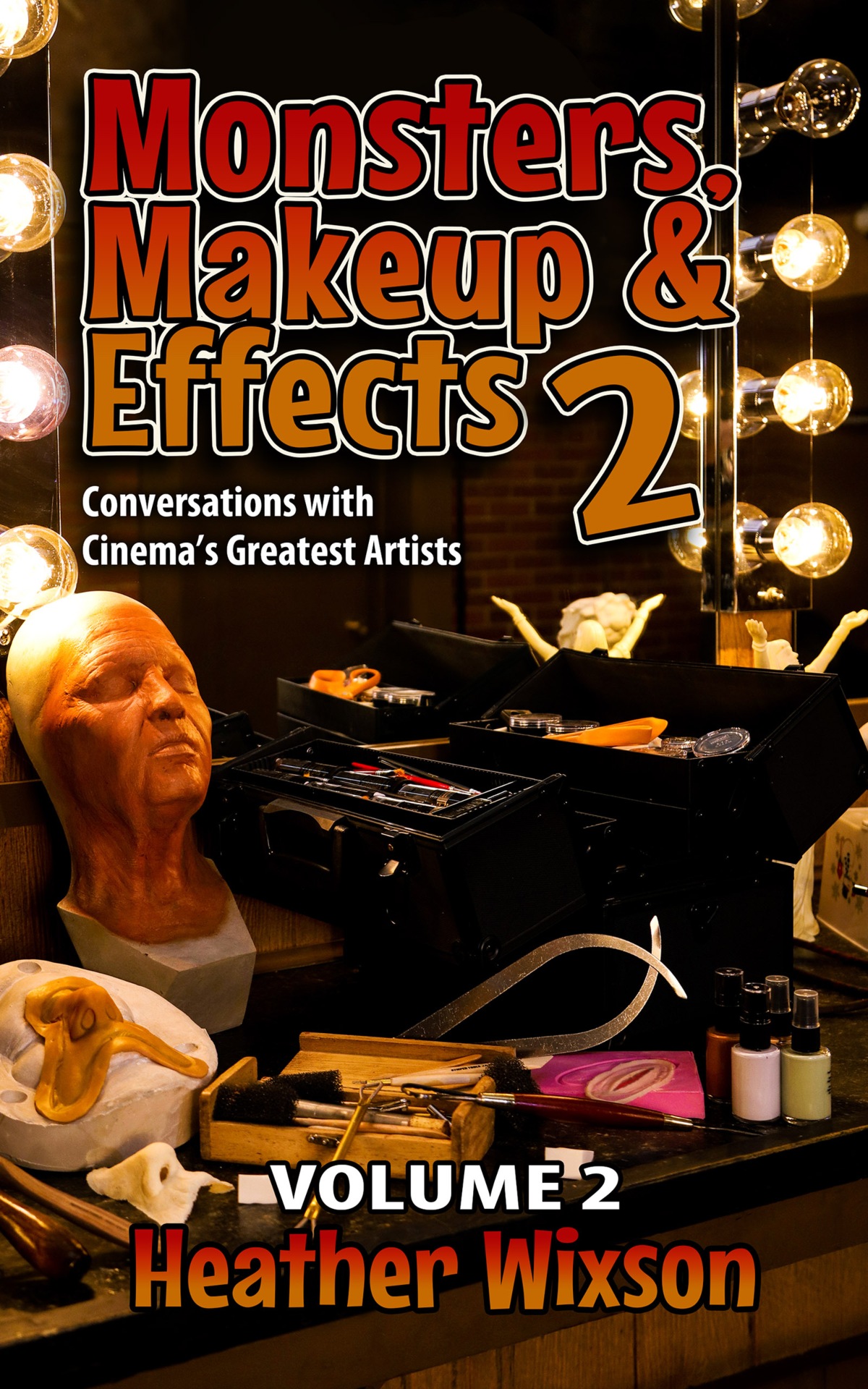 ---------
Go here to read more Favorites of 2022 lists from the Daily Dead team!